Reduce Your Chance of Bike Theft with These Top Tips
Whether your bike is a trusty old steed or a top-of-the-range road bike, having your bike stolen is never a good feeling, especially when you had the chance to prevent the situation. That's why it's not only important to have an anti-theft lock, but to know exactly how to use it. So give your bike the best chance of fighting back against theft by following these 4 handy tips.
---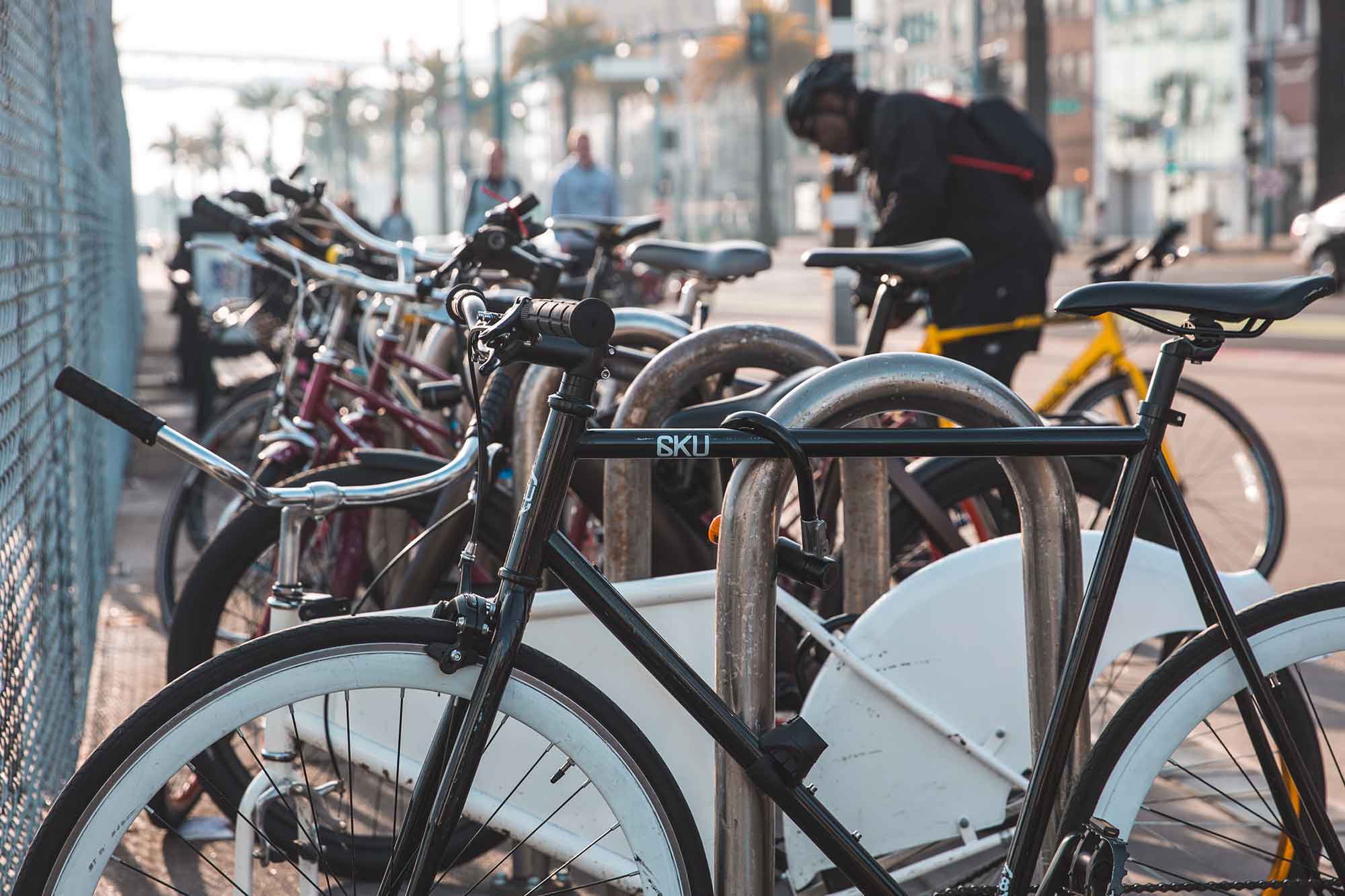 ---
1. Choose a good place to lock it up
The first thing when it comes to safely locking up your bike is to find the best place to leave it. You want to look for solid, sturdy benches, fences, lamp posts or bike stands that are securely bolted to the ground or a solid wall. Note that some bike stands only allow you to lock the front wheel and this is not generally safe enough.
Search for these types of places in a well-lit area with a reasonable amount of foot traffic. Thieves will look for bikes that they can take inconspicuously, so if your bike is the hardest target, it's the least likely to be stolen. If it is in eyesight of your destination, even better!
Although it is easy to lock your bike in a designated mass bike parking area, it is also one of the easiest places for people to crouch down and blend in when attempting to steal your bike. Avoid large crowds of parked bikes such as at train stations, universities, or offices, and instead, opt for a lone spot or bike parking with just a few others. If you must leave your bike in a large designated bike parking area, try and find a security camera to lock it near.
---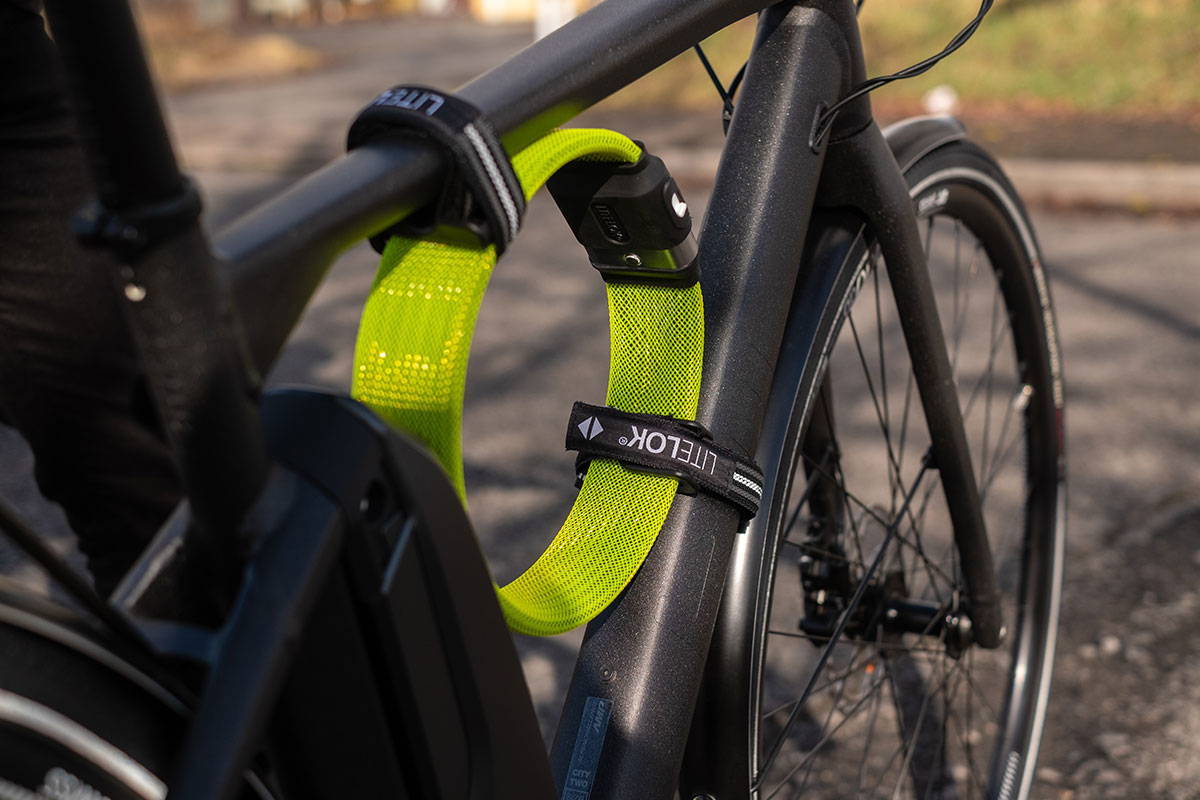 ---
Buying a heavy-duty lock is the first step to safely securing your bike to reduce the chance of theft. We know it's tempting to buy a cheap cable lock, it's still a lock right? Yes, although it is a real lock, it doesn't mean it isn't easily broken. Thieves will also recognize that it's cheap and easily broken which will make your bike more of a target.
You wouldn't leave your car with the windows down, so why should you leave your bike with a cheap lock?
After all, investing in a strong and durable lock is much cheaper than having to buy a new bike.
LITELOK® is made out of theft-resistant materials including high tensile steel, complex polymer composite, and hardened aerospace-grade steel alloy, and are built to withstand bolt croppers, hacksaws, and crowbars. These locks all carry Gold or Silver Sold Secure ratings, making them some of the strongest locks on the market today.
Usually, you would expect these types of heavy-duty, theft-resistant bike locks to be bulky and weigh you down. That's where the LITELOK range really stands out. Weighing in at under 1.5kg each, these locks are some of the lightest and most flexible out there. This means you don't have to worry if you need to lock your bike at an awkward angle, the LITELOK has you covered!
For the leisure cyclist, we recommend the Wearable LITELOK® GOLD which comes in a range of sizes to fit around your waist for comfortable transportation. The LITELOK® SILVER Flexi-U is perfect for those who prefer the traditional U-shape. And for motorcyclists, the LITELOK® GOLD Moto might even reduce your insurance premium!
---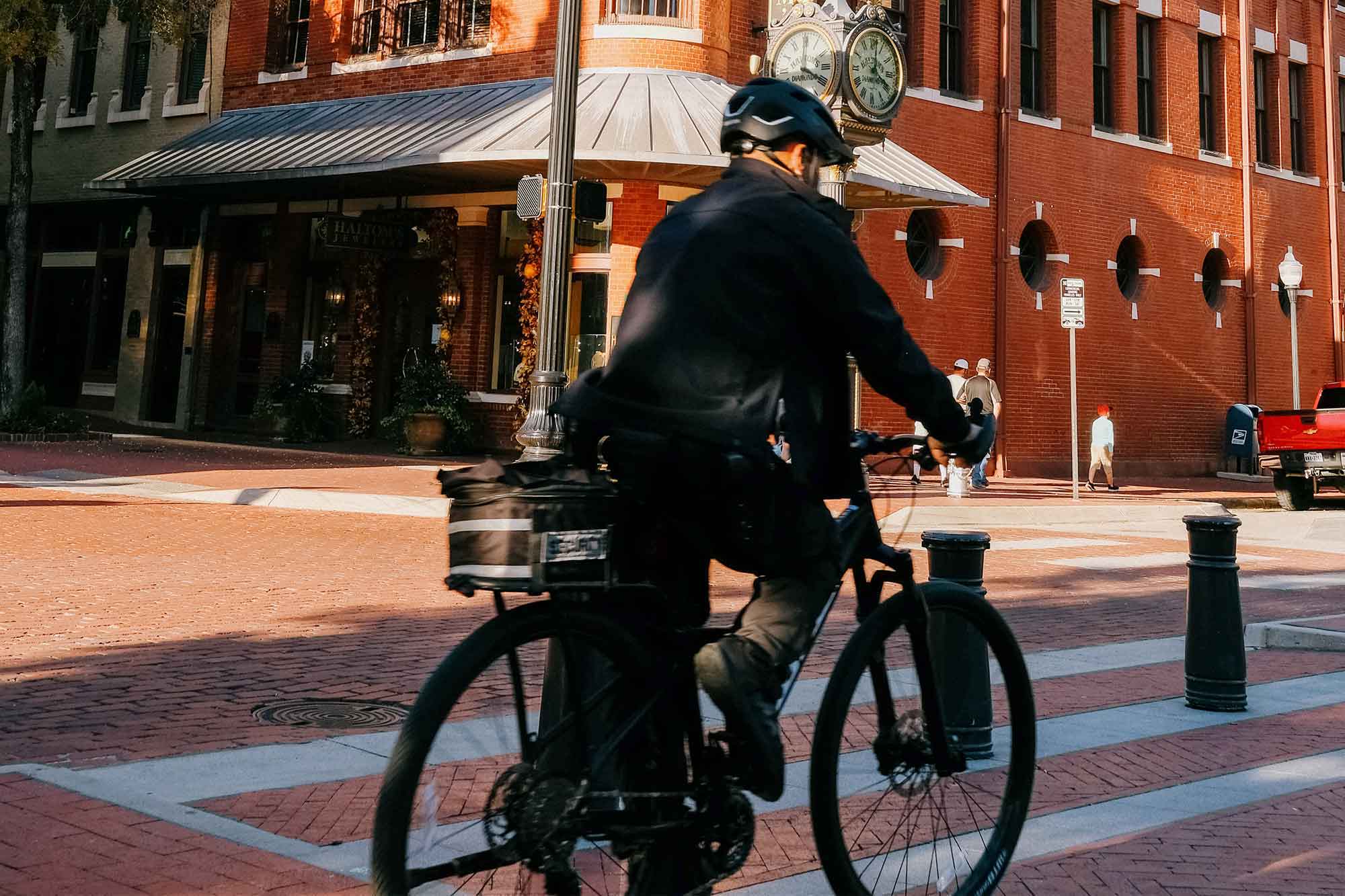 ---
3. Know how to lock your bike correctly
As we said earlier, it's not enough just to have a great bike lock, but you must know how to use it effectively.
Start by locking the most expensive part of your bike. This is generally the frame (unless you are lucky enough to have super expensive wheels). Thread the lock through the frame and back through the rear wheel before attaching it to your solid bench or fence. 
It's best to use a flexible lock like the LITELOK for this so you are unrestricted as to where you are able to attach your bike. If you are using a U-lock that is not large enough to fit around the frame and wheel, simply lock the front wheel to the post through the back triangle of your bike. This will still prevent thieves from stealing your pride and joy.
Next, take an extension lock or another flexible bike lock and thread it through the front wheel and around one of the front forks, pass it back through the frame and attach it to your first lock. Although the second lock is optional, it prevents your front wheel from being stolen and you being unable to ride home!
Make sure to place your locks high up and off the ground so thieves using angle grinders or heavy-duty bolt clippers don't have a solid platform to push off of.
---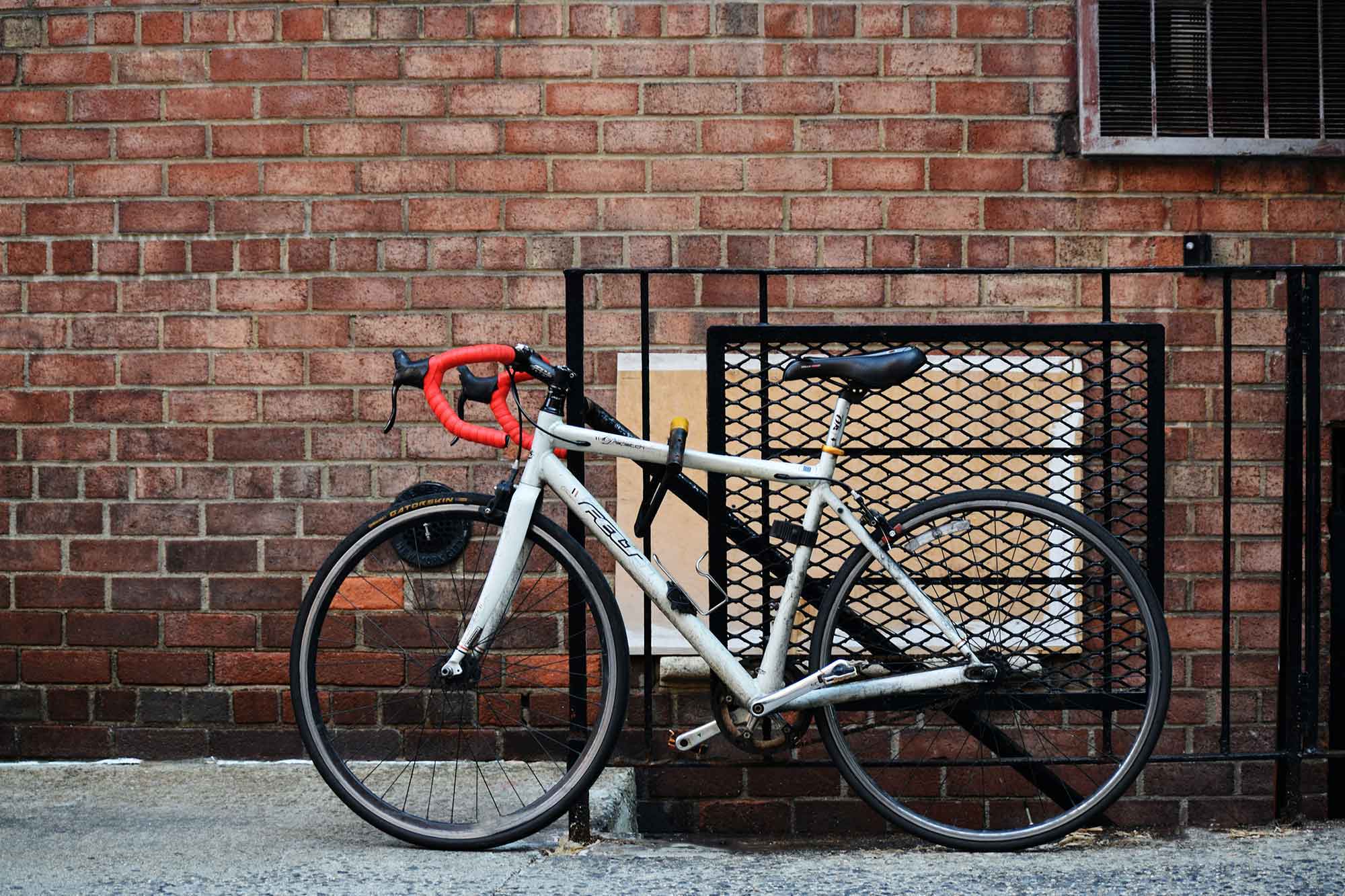 ---
4. A quick errand vs. overnight
If you're just planning on leaving your bike for a few minutes to grab a coffee or post a letter, you should still always lock it up your, but perhaps the full security of Alcatraz is not needed. Try and find a secure spot within eyesight of your errand and use at least the first locking method mentioned above. The keyless quick-lock feature of the LITELOK makes it super fast to secure your bike, so why wouldn't you?
If you have to leave your bike overnight, it is imperative that you do it correctly and of course, it is best if you can lock it inside. If this isn't possible, as well as following all the steps mentioned above, try and avoid leaving your bike outside bars and nightclubs where rowdy activities could cause damage. Make sure to use only GOLD-rated locks and take removable items such as the seat with you.
Now go ride your bike with confidence in knowing your pride and joy will be secure when you part ways, as well as waiting for you when you return! If you want to take it a step further, why not pair your LOCTOTE with your LITELOK for an added layer of protection?
---