What's the Difference Between the Flak Sack Sport and the Flak Sack II?
The Flak Sack Sport and the Flack Sack II are two of our most popular flagship backpacks. While the Flak Sack Sport and the Flak Sack II have the same great look and feel, the main differences between the two variations can be summarized by three key design distinctions. Let's have a look.
---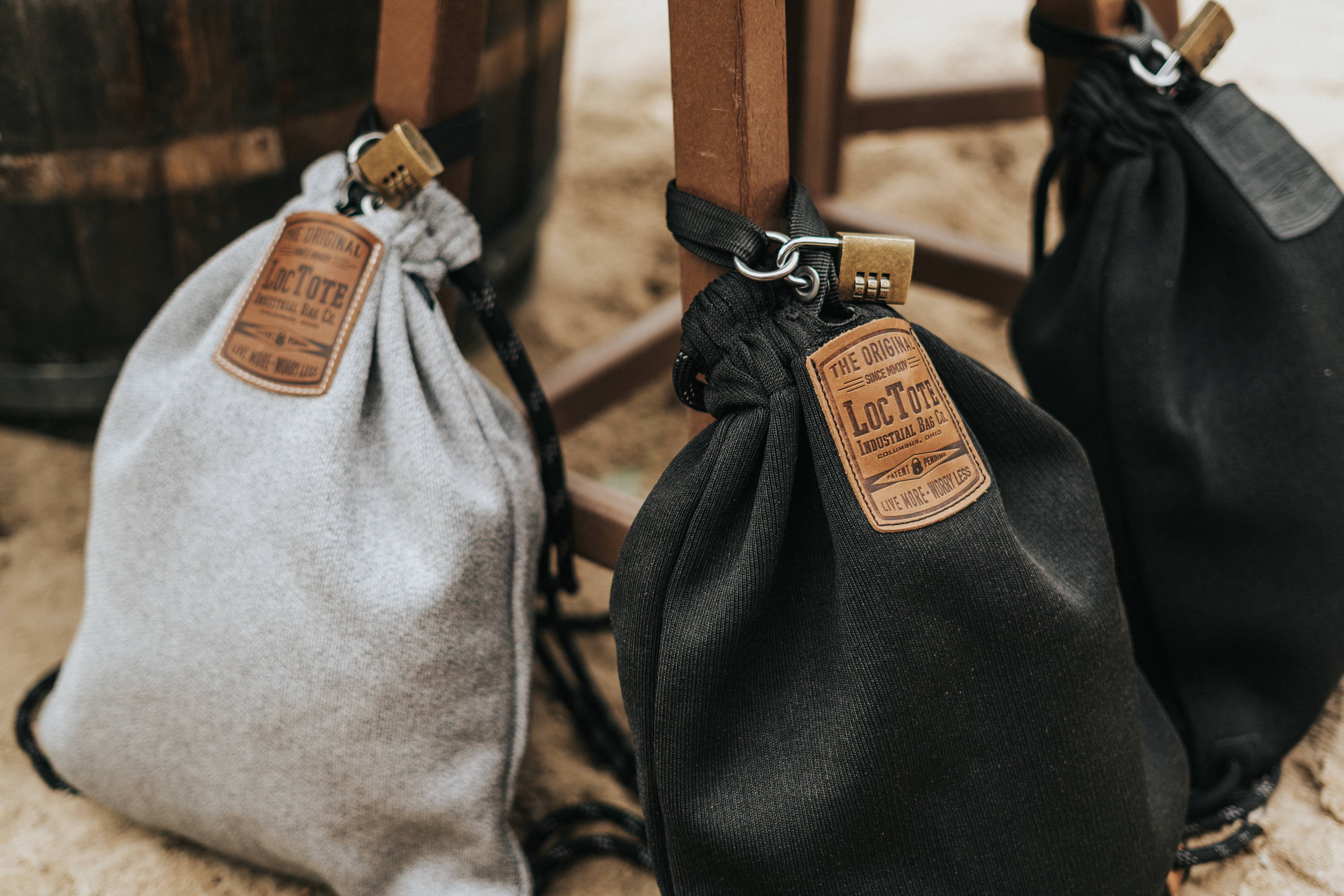 ---
While all of our LOCTOTE bags are built to be slash-resistant, not all of our bags are equal in this department. Here is a brief rundown of the two bags in question, but you can learn even more about the different levels of cut resistance if you are interested in learning more about the fabric technologies we use.
Flak Sack II:
The Flak Sack II is made from FLAKnit™, which has the highest cut resistance rating possible (ANSI Level A9). This material is the most durable slash-resistant fabric we use and since we never cut any corners when it comes to the toughness of our bags, we took a long time to perfect the design. So if you simply don't want to settle for anything but the best, the Flak Sack II should be your bag of choice.
Vs.
Flak Sack Sport:
The Flak Sack Sport utilizes a blend of UHMWPE fibers in its fabric construction. This fabric is rated ANSI cut level 4, which is slash, tear & abrasion resistant, but not completely impenetrable. While this bag isn't entirely knife-proof, it acts as an effective deterrent to opportunistic theft.
---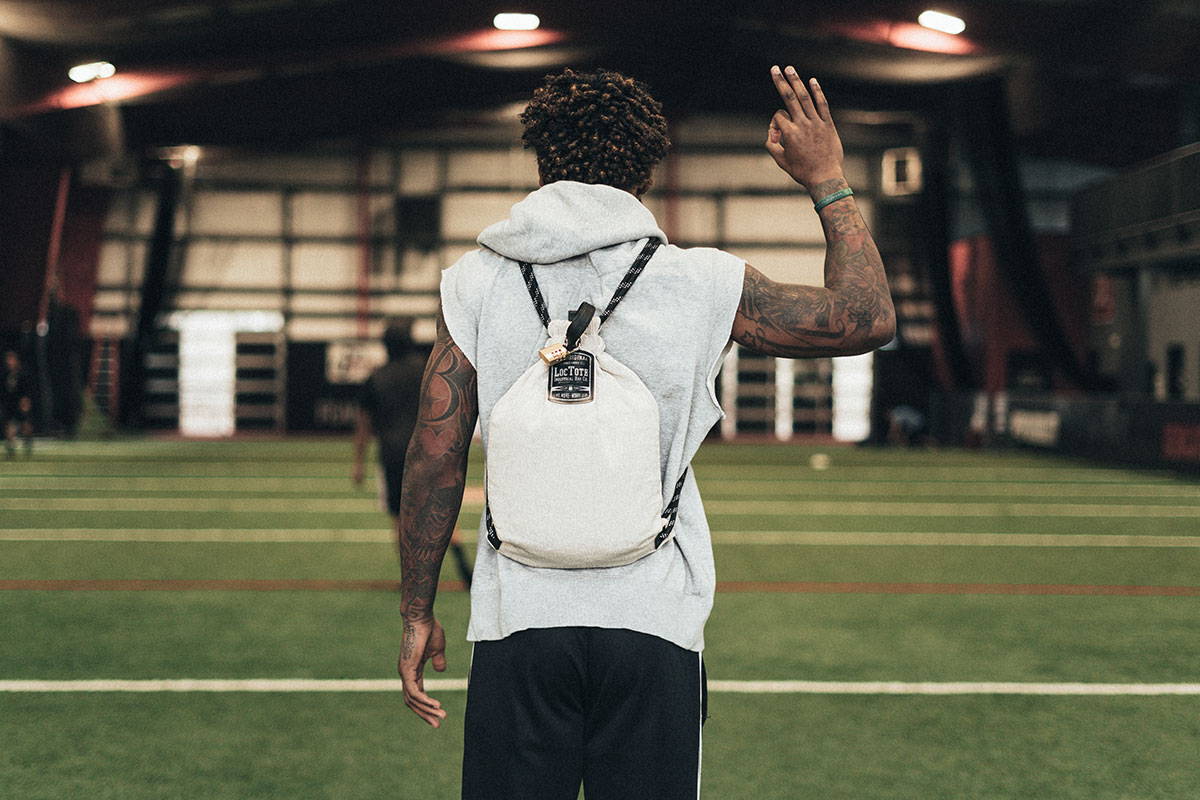 ---
As we mentioned, while they may look very similar, the Flak Sack II and the Flak Sack Sport were designed and created with different uses in mind. At LOCTOTE, we want to create a variety of bags and carry options so that you can choose the one that best suits your lifestyle. Since each bag has a different arsenal of anti-theft features, it's important to note that they also have different weights.
Flak Sack II:
Being jam-packed with anti-theft features, such as RFID blocking fabric, steel-reinforced locking straps, and FLAKnit™, the Flak Sack II weighs in at 2lbs. This one is a little heavier but it makes up for it with its nearly impenetrable design and top-of-the-line theft-resistant extras.
Vs.
Flak Sack Sport:
The Flak Sack Sport is our lightest Flak Sack available, weighing in at just 1.25lbs. Remember when we talked about how the fabric possesses a slightly lower cut-resistance rating than the Flak Sack II? This is why. The Flak Sack Sport is designed to be perfect for people who are always on the go.
---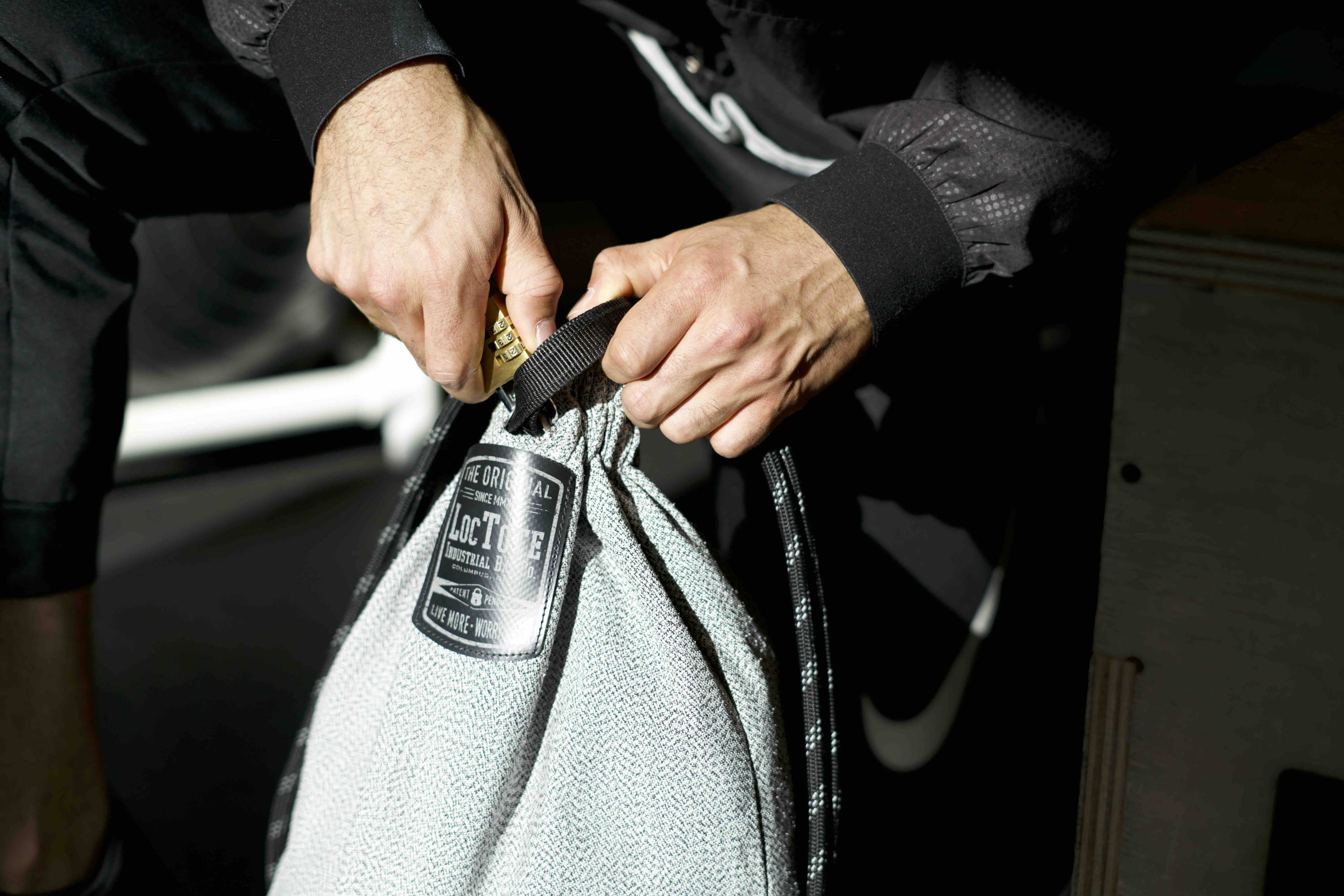 ---
Lastly, while these two awesome bags are both incredibly weather-resistant, they achieve this in two unique ways. This means you can choose which product better suits your needs depending on your preferences, as well as your intended use for the bag.
Flak Sack II:
The Flak Sack II is lined with a water-resistant lining and equipped with a large water-resistant interior pocket. This pocket can be kept sealed with an Aquaguard zipper to keep your things as dry as possible. This is a great option if you simply have a couple of valuable items which need to be kept dry but you don't intend on leaving your bag out in a storm.
Vs.
Flak Sack Sport:
The fabric body of the Flak Sack Sport has a water-resistant exterior coating making it our most water-resistant Flak Sack yet! Rather than placing your valuables in a specially lined pocket, you can rest assured that your things won't get soaked, even if you're caught in a surprise shower.
---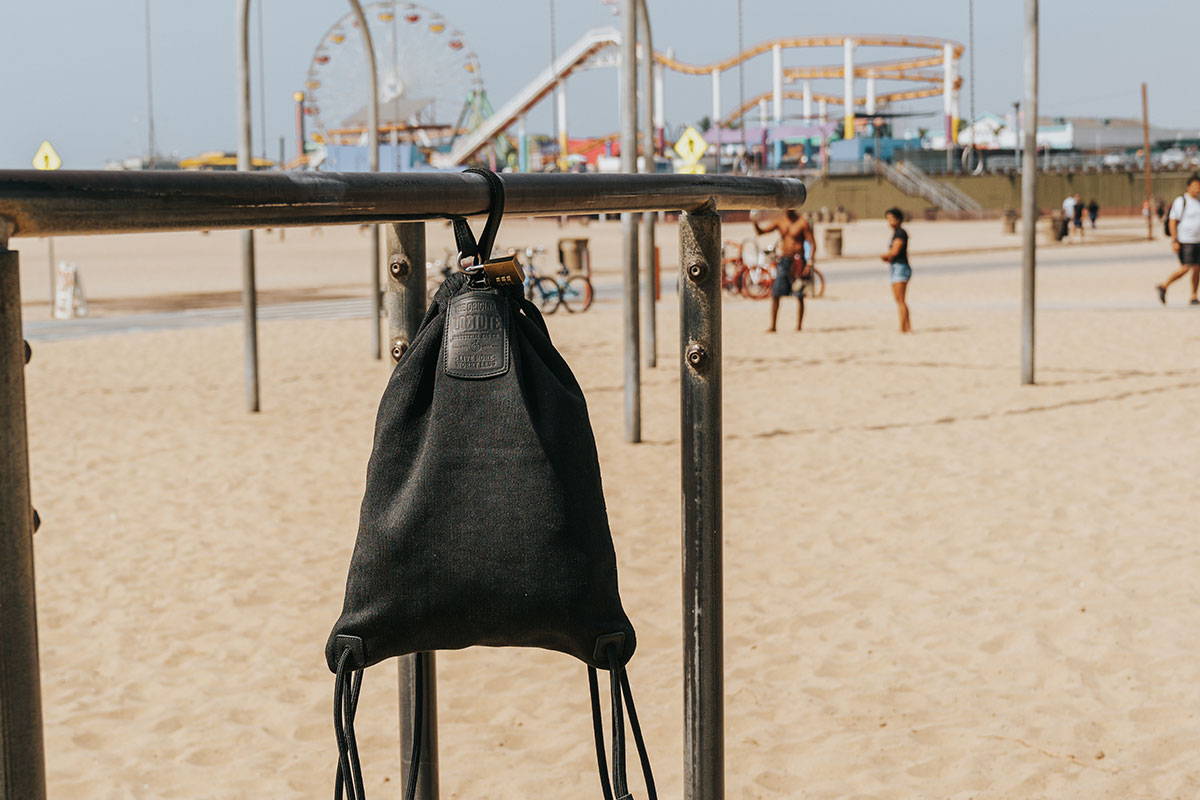 ---
So, which Flak Sack is best for your lifestyle?
If you've read the descriptions of both bags and learned about the differences, we hope you are now getting a clear picture of which Flak Sack is right for you. To help you just a little bit more in this important decision, here is a quick round-up of what kind of lifestyle each of the bags is best suited to.
Flak Sack II:
The Flak Sack II is perfect for you if you are looking for a super tough, theft-proof backpack with the highest ANSI cut rating possible which comes in a compact size. While it weighs a little more and you will want to remember to stash your electronics in the designated pocket inside in case of a storm, this bag is your knight in shining armor if security is your main priority.
Vs.
Flak Sack Sport:
The Flak Sack Sport will be your best friend if you are a person who is always on the go. Need a bag to leave on the sidelines while you kick goals in your favorite sport? This bag should be your go-to! Being the lightest and most water-resistant of the Flack Sacks, the Sport can go wherever you do!

So there you have it - by now we hope you were able to understand the differences between our Flak Sacks a little more and are able to find the perfect backpack for your lifestyle. If you're still not sure the Flack Sack is right for you, check out this post to discover which other LOCTOTE® bag is your dream match!
---
---