LOCTOTE® - Lockable Bags for Skiers & Snowboarders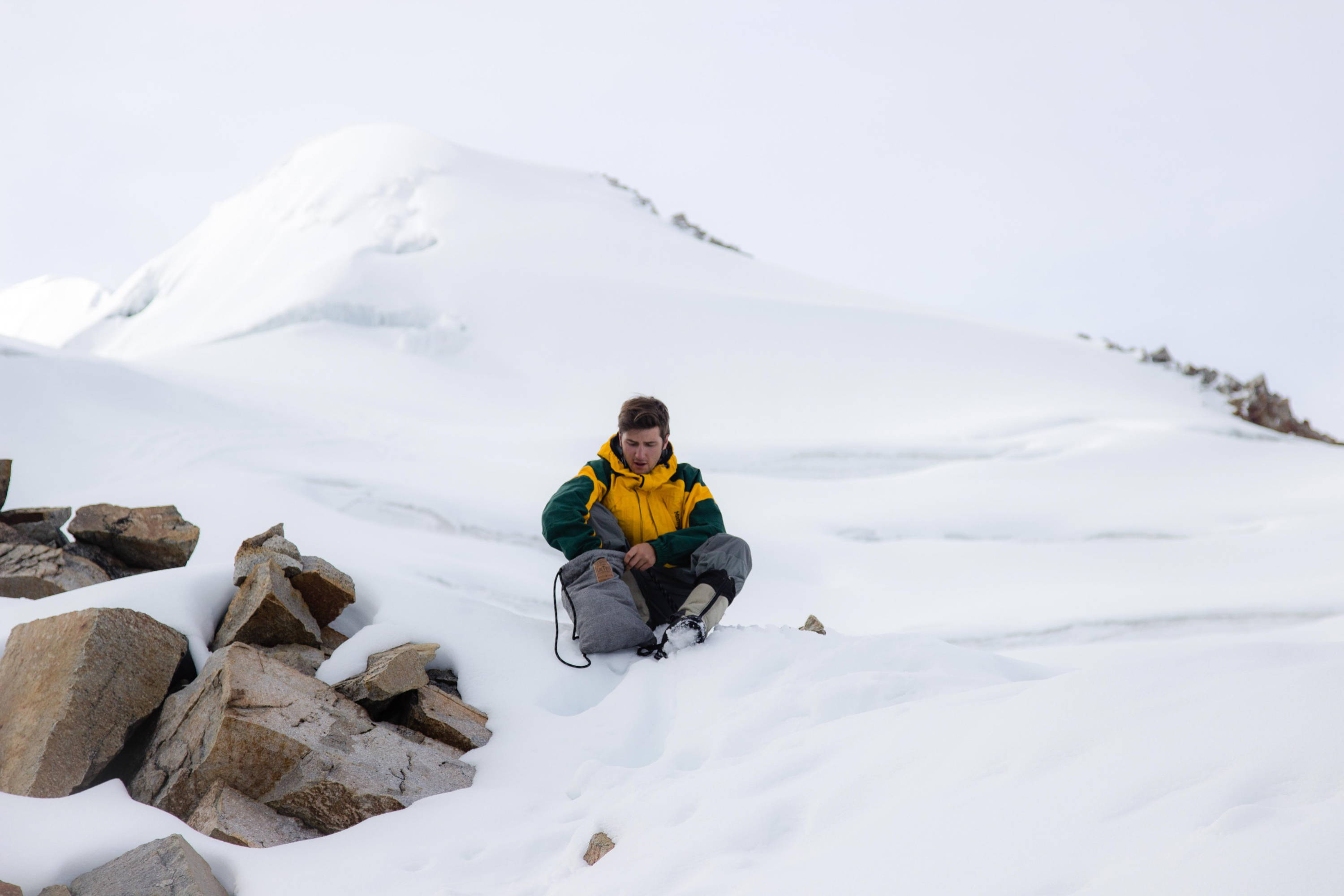 ---
Finding a safe spot to leave your belongings at the ski lodge can be a real challenge.

Seasoned skiers and snowboarders may have wildly different experiences on the slopes compared to their novice counterparts, but there is one thing that they both have in common: the hassle of finding a safe place to leave their belongings in the ski lodge.
---
An anti-theft lockable bag will transform your skiing experience.

If you're looking for a way to safely leave your valuables in a convenient spot at the ski lodge, the solution is a lockable anti-theft bag that's fit for your active lifestyle. After all, investing in a bag that can protect your essentials while you're tackling the mountain will make a world of difference in your experience.
While there are countless backpacks and ski bags on the market, LOCTOTE® is the best choice for skiers and snowboarders who need access to their essentials, but want to store them conveniently and safely for long stretches of time.
At LOCTOTE, we leverage our industry-leading anti-theft system to fortify our bags and daily carry packs. From the slash-proof exteriors, to the updated locking mechanisms, to the RFID blocking interior linings, we make no compromises when it comes to the toughness of our products.
---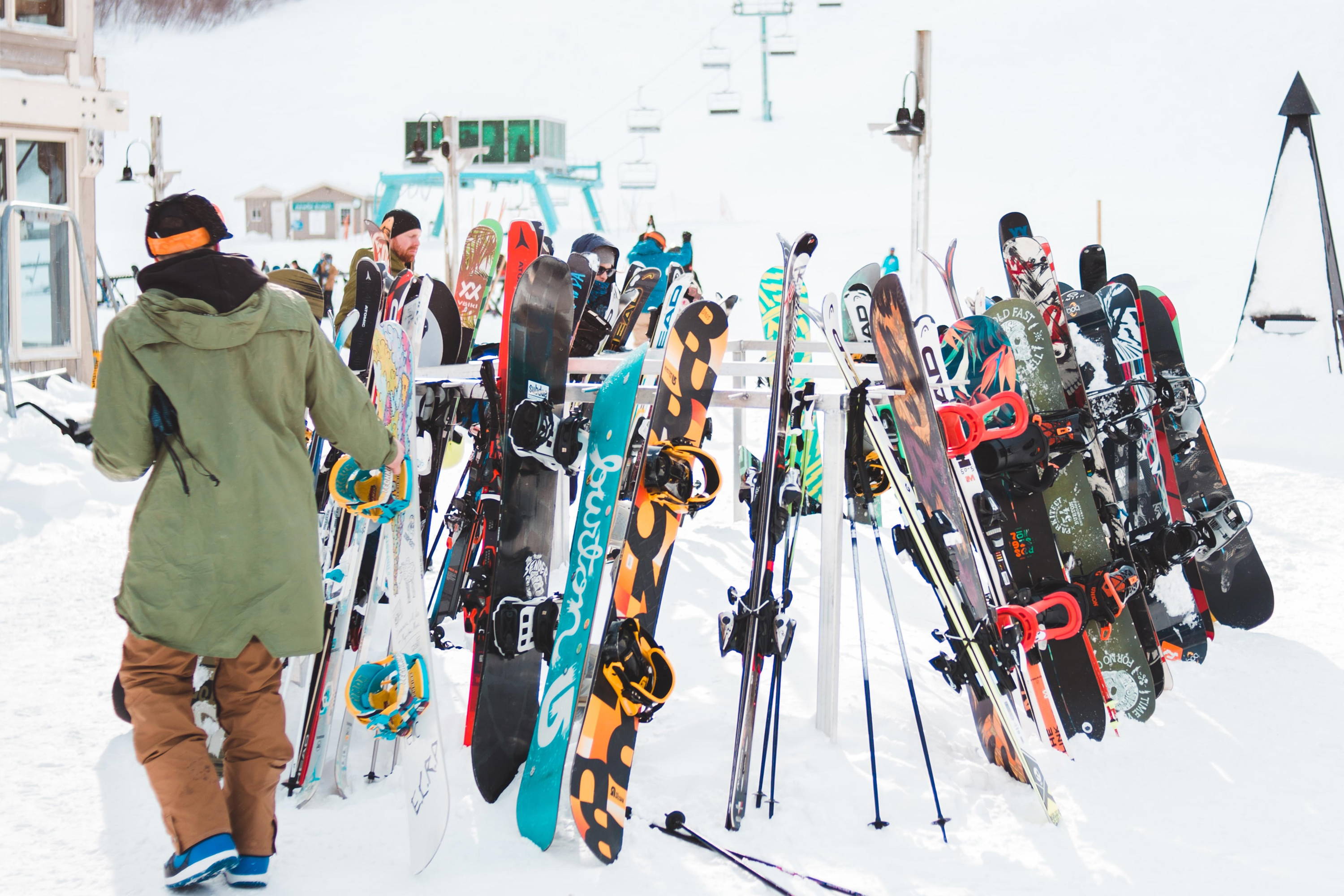 ---
A day of skiing requires bringing some valuables. And we don't mean the equipment.

When most people picture themselves skiing or snowboarding, they often think of the hefty amount of gear that's involved. From boots, to gloves, to ski poles, to goggles, being a skier or snowboarder takes some serious preparation.
It's understandable, then, that most people tend to forget that a day on the ski hill also requires some everyday gear too. After all, how are you going to meet up with your buddies without your cell phone? How will you buy your lunch without your wallet? How will you stay warm without that extra thermal layer?
---
Skiing with a backpack is not recommended.

While some don't mind skiing with a backpack, it's actually not a recommended option for recreational resort skiers. At most ski resorts, you're required to remove your backpack before getting on the chairlift. This requires some speed and dexterity at the last moment, something which is often easier said than done.
Most skiers and snowboarders choose to skip the embarrassment of the dreaded chair-lift stop and leave the baggage behind. In any case, it's much more fun to explore the mountain without the extra weight.
But then where do you leave your stuff?
---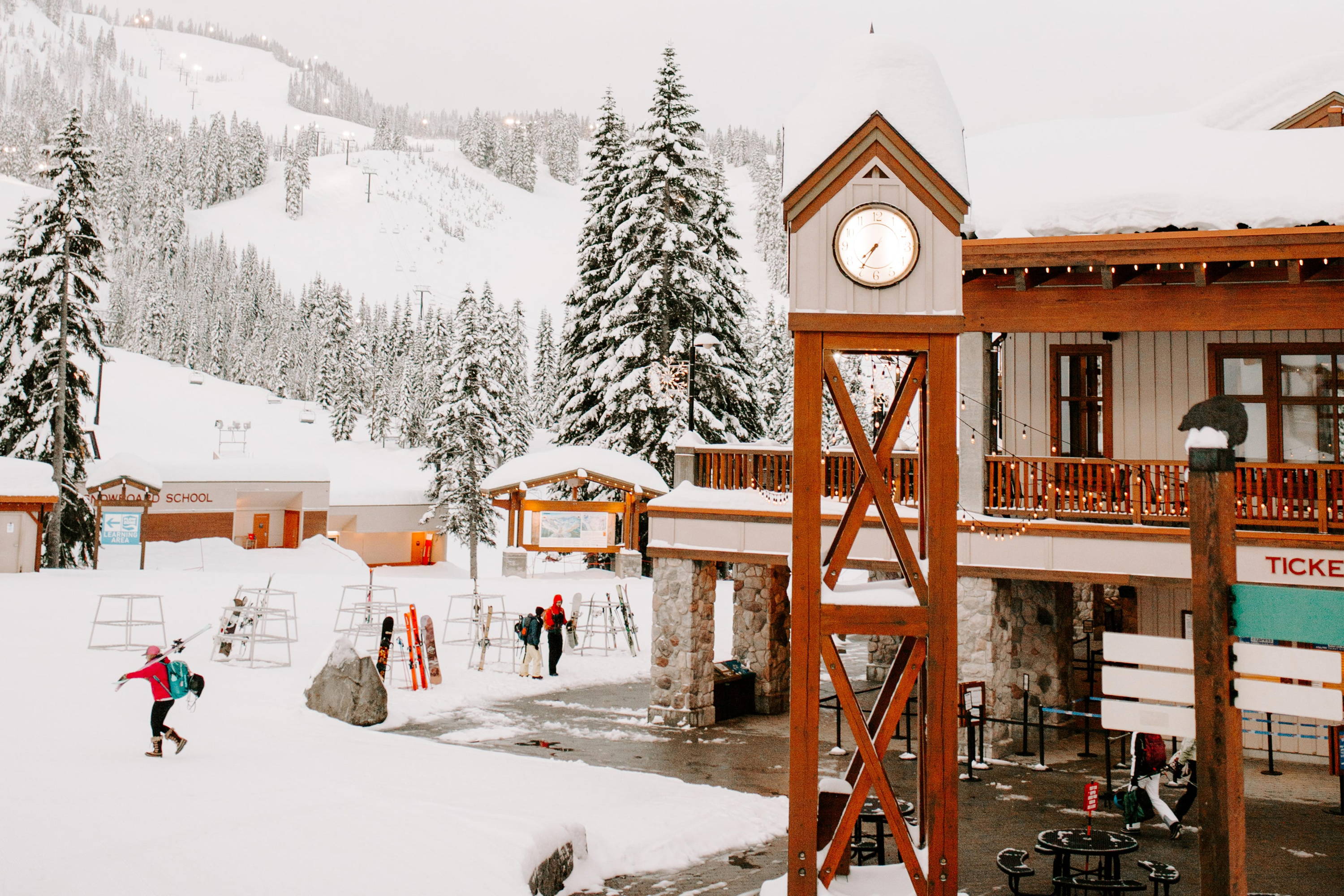 ---
The ski resort's designated lockers can be expensive and inconvenient.

Yes, most ski resorts have designated lockers, but they're not always easy to access. You may find yourself having to trek from one end of the resort to another in order to make the arrangements at Guest Services before heading to the locker room to get ready.
You may also find yourself choosing between getting a good table for lunch and trudging back to the lockers to collect your wallet, sunglasses, and that extra thermal layer. All things considered, that's a lot of ground you have to cover to make sure your valuables are safe and to collect them when needed. There's also the worry of losing or misplacing your locker key...
It's a similar predicament if you choose to leave your stuff in the car. Even if there is some parking available right at the base of the mountain, it's very rare that it's close enough to the ski lifts, restaurants and cafes for easy convenience.
Our top tip - don't waste physical energy on all these back-and-forths. Save it for skiing. Here's how…
---
The Flak Sack II: ideal for skiers and snowboarders who want to protect their valuables at the ski hill.

Our top pick for snow sport enthusiasts is the Flak Sack II. It's not only the toughest lockable backpack on the market, it also happens to be the best looking one we've come across. And as we all know, 90% of looking like a pro skier comes down to style.
The Flak Sack II packs a real punch when it comes to its theft resistant properties. It's equipped with our flagship locking mechanism, slash-proof ropes and unique knitted fabric that achieves an A9 cut level - the highest there is.
What's more, the steel reinforced locking strap and heavy-duty solid brass lock enable you to lock your bag shut, and secure it to a fixed object. It's nearly impossible to cut, break or tear without extreme force, heavy tools or a supernaturally sharp ski edge.
---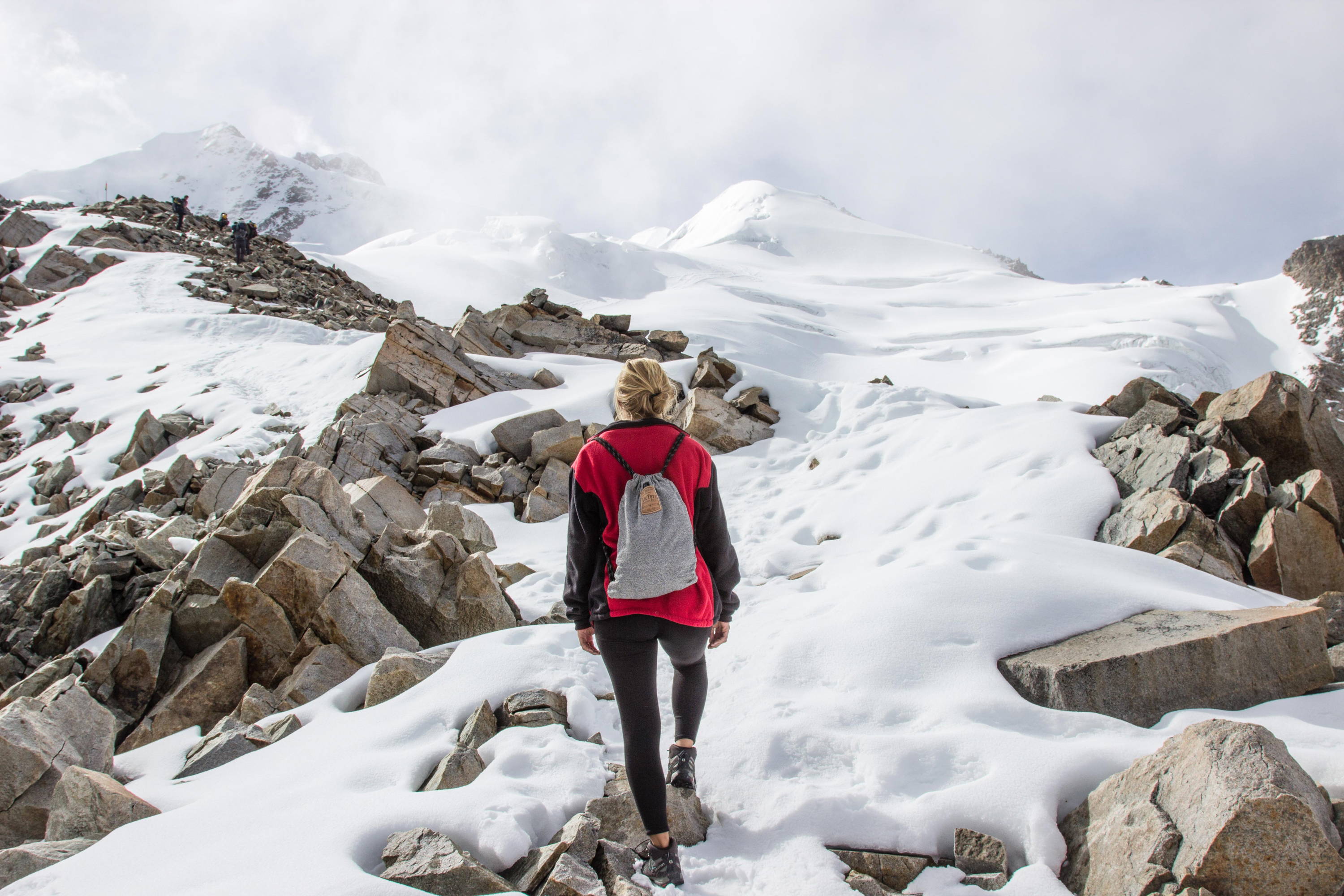 ---
Lock your bag wherever it's most convenient.

The Flak Sack II is spacious enough to carry your phone, wallet, keys, an extra thermal layer and a packed lunch - basically everything you'd need for a day at the mountain.
Simply choose the spot where it's most convenient to leave your stuff and secure your bag to an immobile object, such as an out-of-the-way table. You can then hit the slopes with the knowledge that your belongings will be there whenever you choose to come back for them.
---
---