Bikepacking: Get Up To Speed on This Trending Adventure Sport
Staying active while enjoying a new adventure takes on a whole new meaning with bikepacking. The sport blends the freedom of biking in the fresh air with the spirit of minimalist camping. Here we break down the basics of bikepacking and maybe even inspire you to hit the road for your very own escapade.
---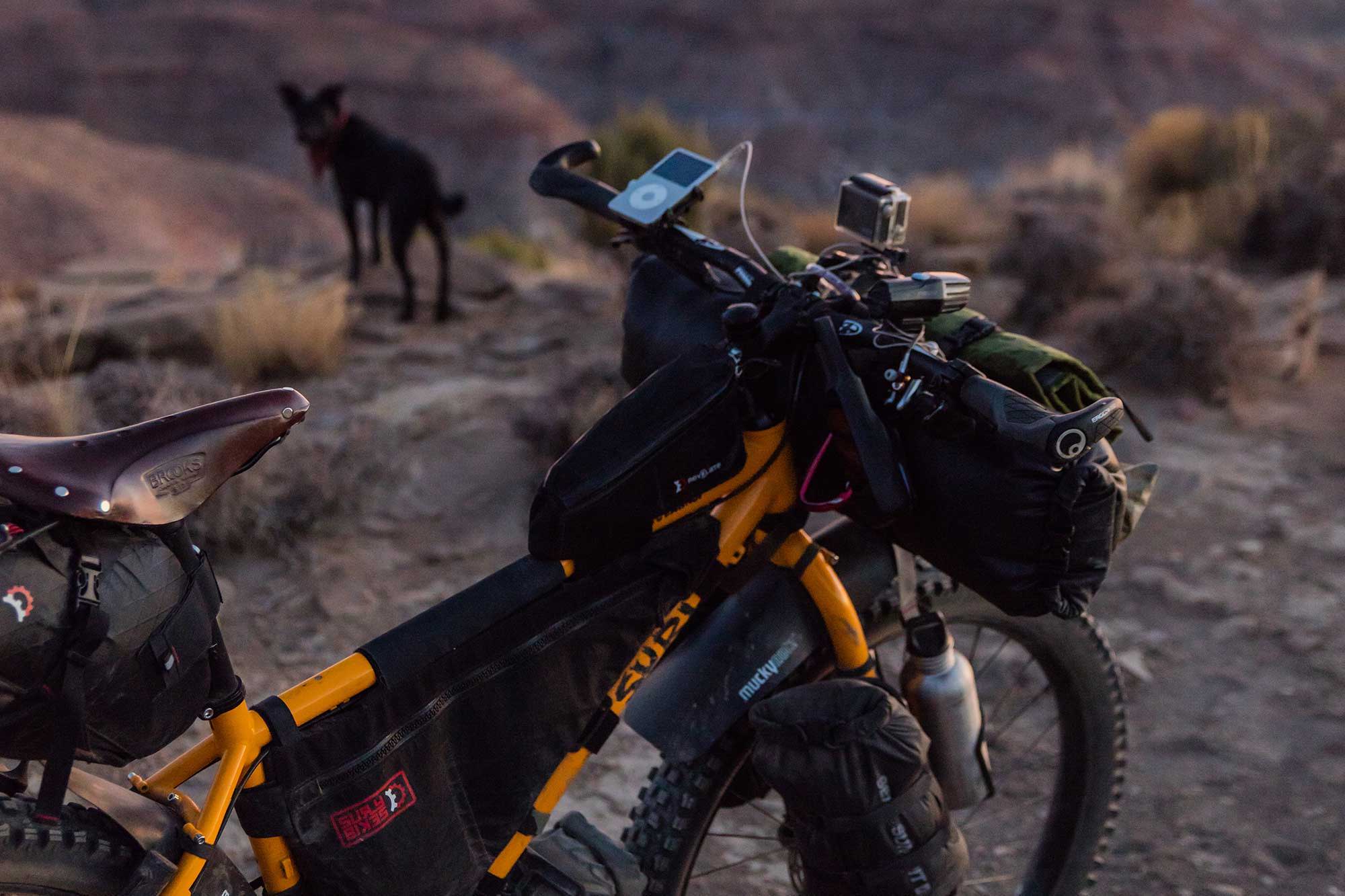 ---
Choosing the right bike for you

It's pretty obvious to say that you'll need a bike. A reliable bike with a comfortable seat is perfect for hitting the trails and going the distance. Choose a bike, if you don't already have one, that's both lightweight and sturdy.
Depending on the type of bikepacking you'll want to do, you'll have to choose a bike that fits the bill. Mountain bikes are great for rough, hilly terrain while gravel bikes and hybrids are better for riding the road to your destination. Everyone's bikepacking journey is as unique as the gear and bike they choose. But the bike is only the beginning. You'll need to make sure you have the right racks and attachments for securing things like your tent and saddle bags. Your local bike shop will be happy to help you with outfitting your bike properly.
In addition to the bike, make sure you have some spare inner tubes, a compact repair kit and a first aid kit, especially if you choose to go bikepacking alone. The last thing you'll want is to be out on the road and end up with a flat and not be able to fix it.
---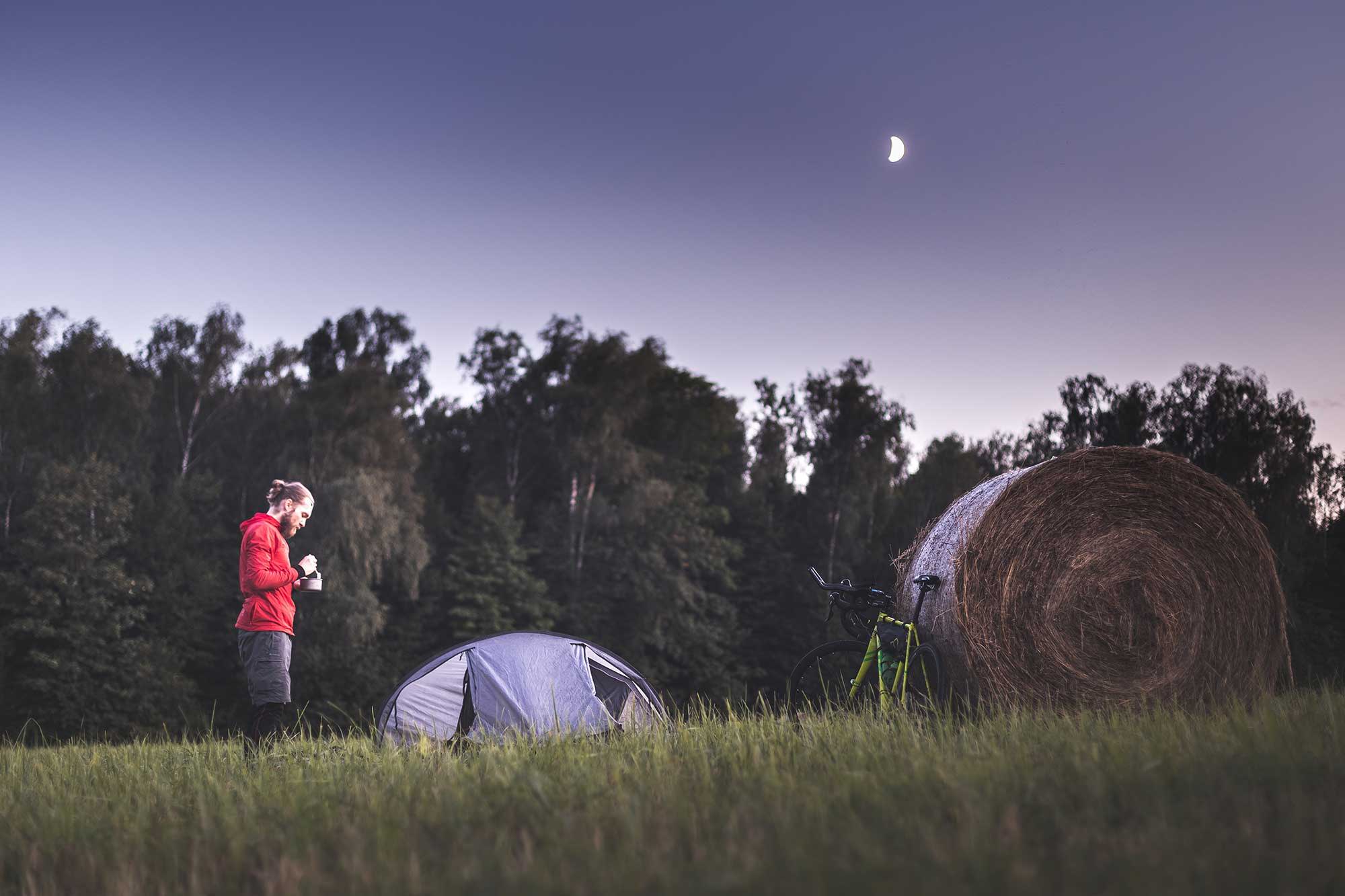 ---
The point of bikepacking is to keep gear to a minimum. All the gear you bring along with you will be carried by you and your bike so keep it compact. Having a couple of rugged, weather-proof bags to hold your gear and sleeping bags are essential. No one wants to slide into a soggy sleeping bag. LOCTOTE® has a great selection of multi-use bags and backpacks that are not only great at keeping your possessions dry, they also provide an extra measure of security so you know your personal belongings are going to be safe.
Camping gear comes in all shapes and sizes for novice campers all the way up to experts. Securing a small camping stove, waterproof matches, water bottle, water filter, food, lights, utensils, collapsible cups, pots and plates is essential. Learning to pack and repack all that gear is just as important. You don't want that bouncing around in a pouch where it could damage your sleeping bag or tent.
Speaking of tents and sleeping bags, much like the rest of the camping gear, you can find these items are now created more compact and transportable than ever. A small tent that is easily set up and a lightweight sleeping bag will allow for a great night's sleep so you're energized and ready to hit the trail again the next day.
---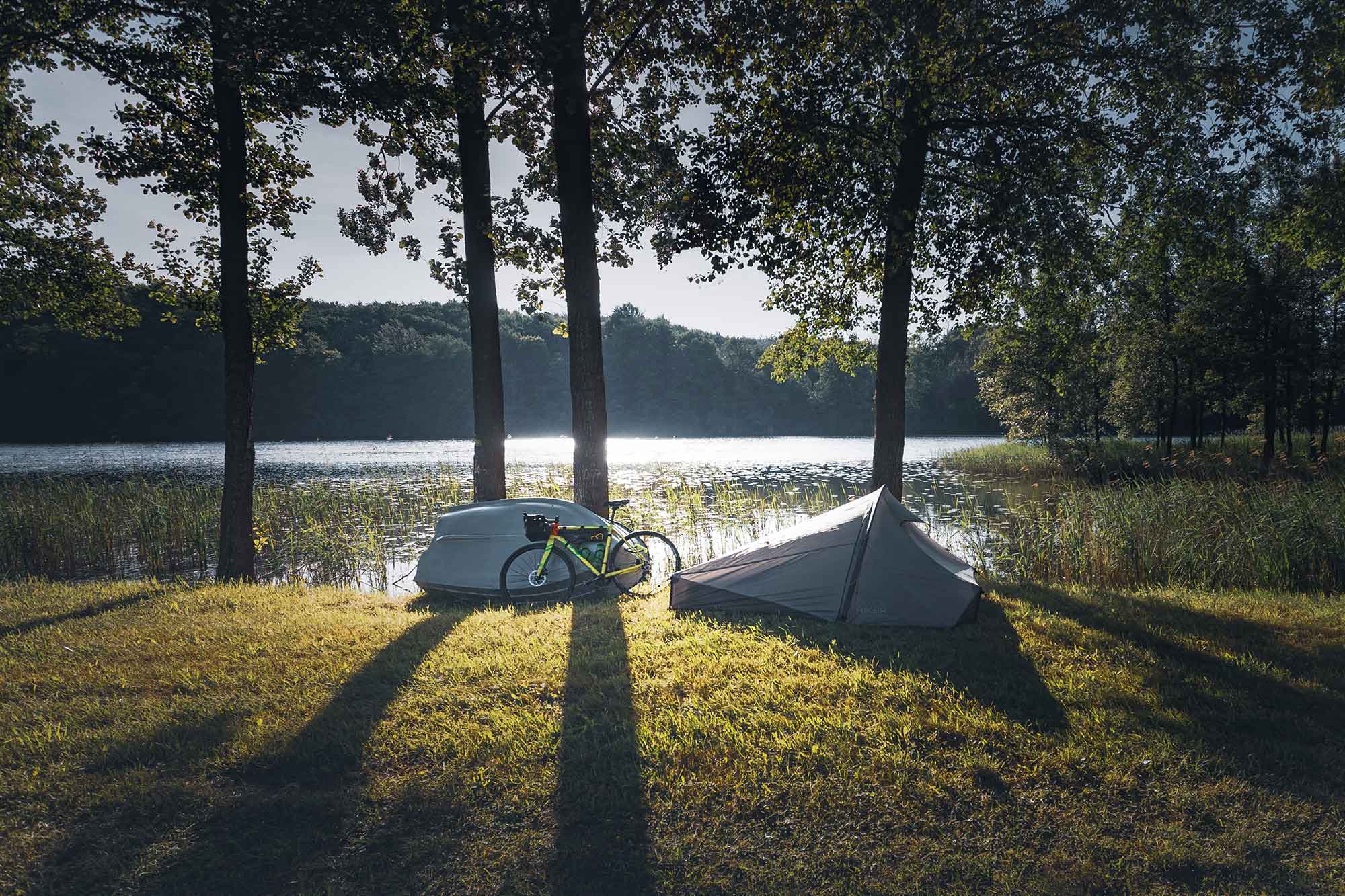 ---
Choosing the right routes
There are hundreds of miles of bikepack routes just waiting for you, all across the globe. Just imagine days spent trekking through never before seen terrain with nothing but your bike and maybe a couple of friends along for the ride. Your nights would be spent resting your tired legs and smiling by a campfire at the days of discovery that you've rolled through as well as the anticipation of the days to come.
Choosing to go solo, with your own group, or as part of a guided tour are all great options. From adventures in the mountains to gliding freely along the coast, a little research is all you need to get started on your bikepacking adventure.
---