An Interview With Female Fly Fisher, Shyanne Orvis
LOCTOTE sits down with Shyanne Orvis, an expert fly fishing guide based in Colorado, to hear her talk about being a woman in sport, her perspective on environmental decline and why she loves using her Cinch Pack when she's out on the water.
---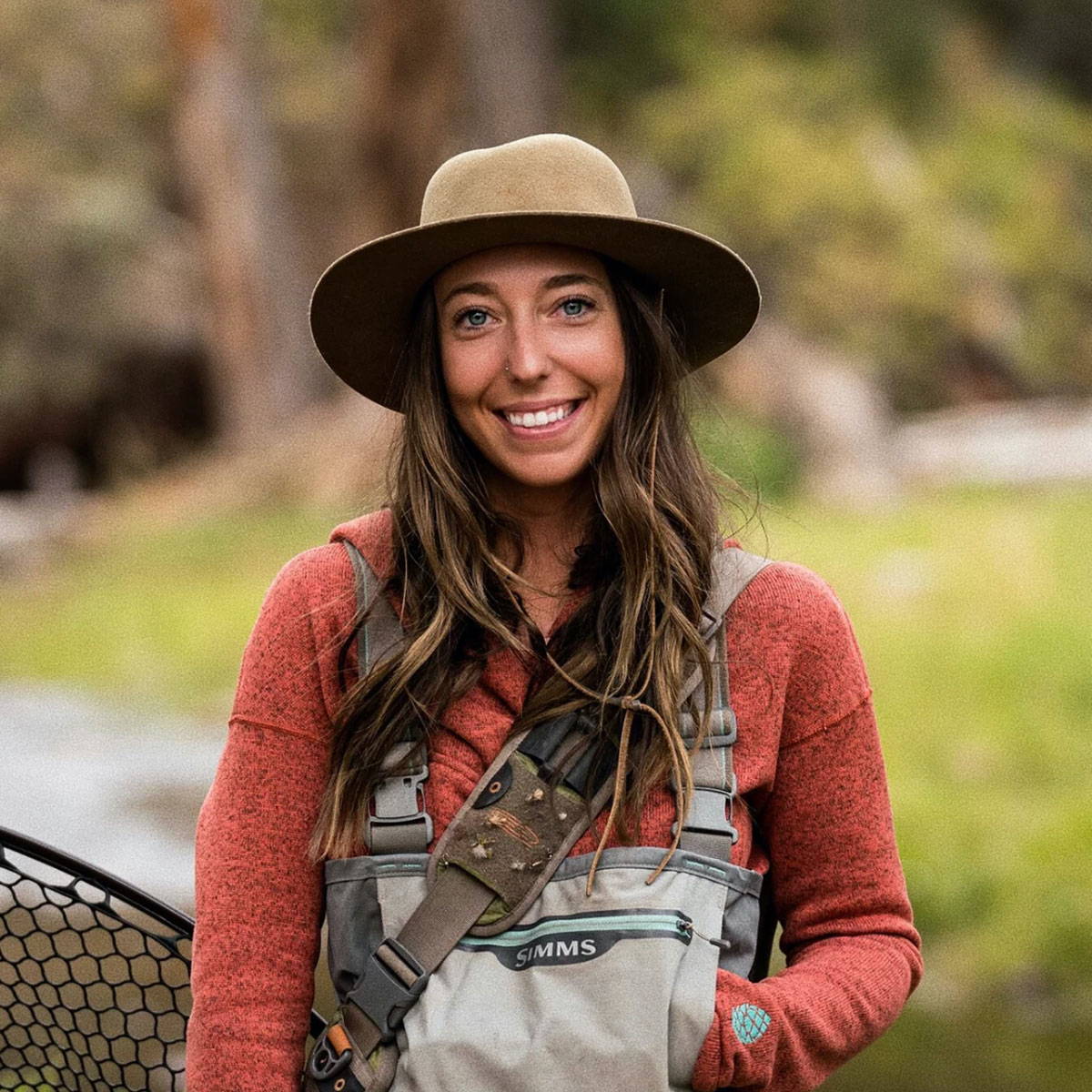 ---
About Shyanne - Fly fishing guide, adrenaline seeker and general outdoor enthusiast.

---
LT: We know that you are passionate about fishing, but what would you call your day job?
SO: My primary job is a fly fishing guide. I spend most of the summer months introducing the sport of fly fishing to others. This typically looks like a full day spent on the river, enjoying the scenery and catching trout. The remainder of the year is spent hosting international trips with guests and creating events and clinics for women in the sport of fishing.
LT: Where do you call home?
SO: I was born in Flint, Michigan, but I currently live in Carbondale, CO
LT: What are some of your favourite activities to do?
SO: A few of my favorite activities, aside from fly fishing of course, would be snowboarding and climbing. Anything that connects me to the outdoors and allows me to add a little adrenaline to my day.
LT: Your last name is Orvis and so we have to ask, is this the same Orvis as the clothing & gear company?
SO: It's a frequently asked question, so I don't mind answering. To my knowledge, I'm a descendant of the Orvis family - it was, however, sold in the 60's to the family who owns it now and they've really made Orvis what it's known as today.
---
---
For Shyanne, fly fishing is a way of life.

---
LT: How did you get into fly fishing?
SO: Fishing has always been a pivotal part of my family. Coming from a family of primarily conventional anglers, I learned early on what fly fishing was, but as different circumstances throughout my childhood limited my ability to explore it, it wasn't until my teen years that I moved to Colorado and experienced fly fishing out west. It's what drew me into the sport, the connection to the rivers and to ourselves. It was all consuming, so I dove head first into the sport and eventually it became a career!
LT: What is it about fly fishing that has you hooked?
SO: I think what drew me to the sport of fishing is the calm to the chaos it seems to bring me. It's the connection to the outdoors and the appreciation it teaches you to have for these resources. The thrill of pursuing various species around the globe and tricking them into eating a few feathers - it keeps me coming back for more.
LT: What does your average day on the water look like?
SO: Every day on the water looks a little different, but it usually starts with an early morning river mission that includes a hot cup of coffee and a scenic drive along the river. Once we find a spot we want to explore, we'll put on our waders and set up our fly rods. I typically spend a few hours in each zone, observing the river, looking at bugs and searching for fish.
LT: Where do you most love to fly fish?
SO: Everywhere I fly fish is for fun, it's what I love to do most. But if I had to choose a favorite species to target and place to travel to it would be Permit in Mexico!
LT: As somebody who loves to be surrounded by nature, have you noticed any environmental decline in recent years?
SO: I think it's inevitable to see the decline in recent years. If you're exploring the rivers or hiking our mountains, it's easy to see the impact humans have had on our resources. Most noticeably is seeing that every year our river temperatures increase due to lack of snowmelt from climate change. Our rivers are low and dangerously warm and those two things have a drastic impact on the environment that trout thrive in.
---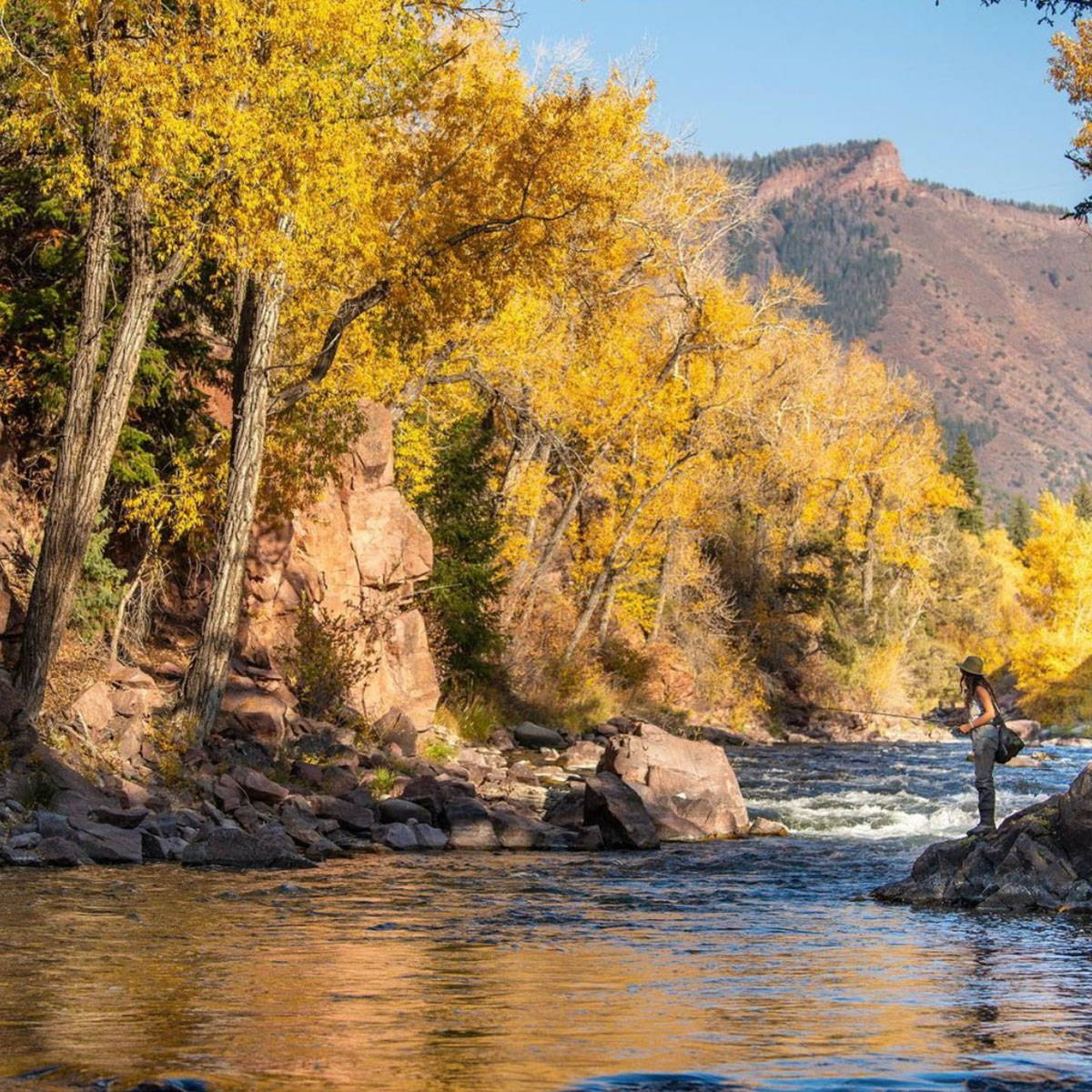 ---
Female fly fishers are now becoming more common and Shyanne is proud to be a mentor to this next generation.

---
LT: Tell us about your Ladies On The Fly" clinics and being a mentor through Fish For Change.
SO: Ladies on the Fly is a clinic I created to introduce the sport of fly fishing to women and children. My hope is to create a safe, encouraging, learning environment where women can utilize the tools and knowledge, so they can build their confidence and skills to go fishing on their own.
As for Fish For Change, this is a non-profit that offers students the ability to travel and fly fish in international destinations. This program encourages children to become immersed in the local community and to get involved in various initiatives, and I feel grateful to be a mentor for the next generation of anglers.
LT: Do you face any prejudices as a female fly fisher?
SO: In recent years, the space for women to join the sport of fly fishing has become more and more inviting. There are now women's events, clinics, programs and so many incredible resources that have helped bridge the gap between genders within this sport. I believe the future for women in the sport of fly fishing is a positive one. There are so many incredible female anglers and companies that are striving to create the necessary tools for women within the space.
---
---
For Shyanne, her LOCTOTE bag sets her mind at ease when she's traveling around on fly fishing adventures.

---
LT: Does LOCTOTE's slogan Live More, Worry Less resonate with you, and why?
SO: Absolutely, the slogan is something I personally live by. Life's too short, and we should be spending more time outdoors, trying new things and pushing the boundaries of our comfort zones. It's experiences like this that teach us so much about ourselves.
LT: Have you ever found yourself in a situation where you felt that your valuables weren't safe?
SO: More often than not, I find myself traveling to international destinations or remote locations. I love exploring new places and meeting new people but with that comes unfamiliar territory. There's been a lot of situations where I felt my valuables weren't safe and it would set my mind at ease if I had something to protect them.
LT: If you could choose any LOCTOTE bag to accompany you on your adventures, which would be your model of choice and why?
SO: The Cinch Pack - I love the sleek and flattering design of the bag but the unique ability to keep my belongings safe! The ability to lock your belongings is something I've never personally experienced until now and I think it's going to have a drastic and positive impact on the way I travel.
Keep up with Shyanne on Instagram - @shyanneorvis
---
---
---