Introducing LOCTOTE®'s Brand New Lock Design - It's Stronger, Smarter and Safer
At LOCTOTE we pride ourselves on always striving to be better. We are constantly on the lookout for ways to better our products and make them stronger, smarter and safer for you. That's why we're excited to be taking our design to the next level by incorporating a custom-built Squire locking mechanism into our artillery.
This heavy-duty, yet compact combination lock is the successor to our current solution for a number of reasons, which come together to make it one of the toughest locks on the market today. Let's take a deeper look into how this incredibly durable lock will keep your belongings safe.
---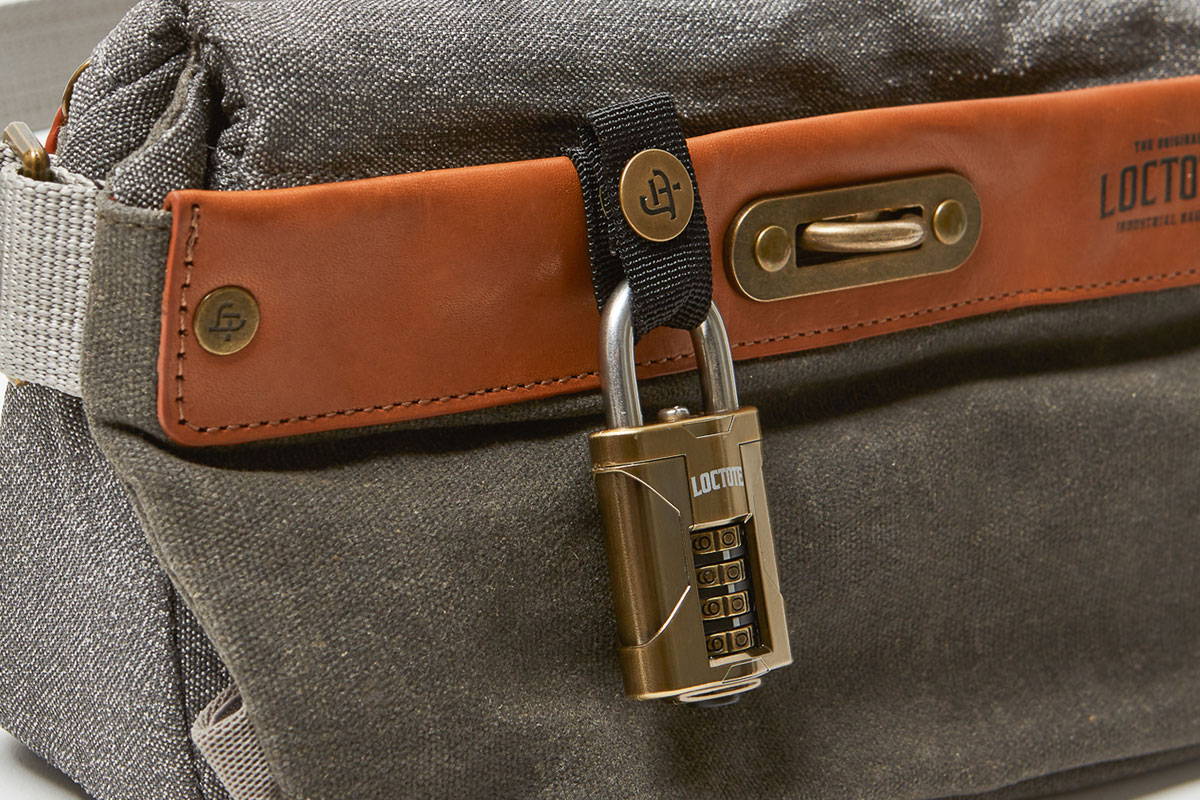 ---
Engineered by Squire, the Pioneers in Combination Locks
You may be thinking, "who knows enough about locks to be able to come up with all of these incredible features!?" That would be our friends at Squire. Being lock-making pioneers since 1780, you'd be hard-pressed to find anyone who knows more about locks than the folks at this independent, family business.
---
The biggest upgrade with our custom-built Squire lock is its double locking mechanism. One of our greatest concerns when choosing a tough lock for any situation is its cut resistance. Even with a super thick shackle, if someone manages to cut through a lock with a single locking mechanism, the shackle will be able to rotate and be easily removed, exposing your valuables.
With a double locking mechanism, even if someone manages to cut through the shackle (which is extremely difficult to do), the lock will remain closed due to the fact that the shackle can't rotate. As it will have taken the thief so long to make the first cut, it is highly unlikely that they will bother continuing trying to open the lock.
---
6mm Stainless Steel Shackle
While we're talking about the shackle, it's worth mentioning that our custom-built Squire lock features an incredible 6mm diameter shackle made from durable stainless steel for maximum cut and corrosion resistance. Not only is the shackle so thick that most potential thieves would give up or simply not attempt to cut the lock, but its stainless steel construction also provides top-of-the-range weather resistance to ensure your lock lasts a lifetime, even when bombarded by the elements. (It was created in the UK and they know a thing or two about the rain!)
---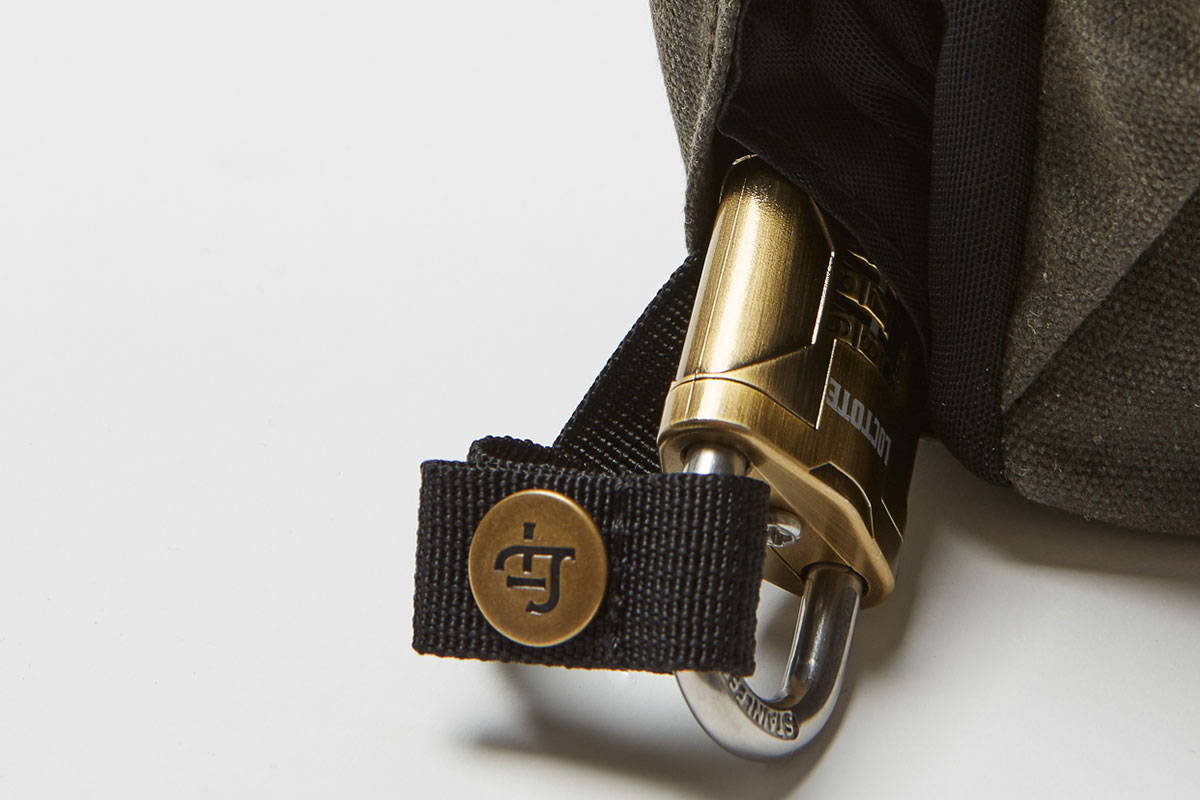 ---
Die-Cast Alloy Body with Dual Compound Cover
While on the topic of the weather, Squire didn't stop with the shackle. Its 40mm die-cast alloy body ensures marine-grade weatherproofing from inside out, whilst the dual compound cover adds an extra protective layer which also makes it less likely to damage other objects it may come into contact with.
While the words heavy-duty are often associated with being ugly, heavy and bulky, the outer casing of this custom lock features an antique brass finish to keep up with the stylish aesthetics of all our products. Plus, weighing in at just 110 grams, you'll hardly notice it's there!
---
4 Digit Combo and Intricate Re-Coding Process
Now that we know how durable this lock is, let's have a look at another aspect of its safety. Our new locks are secured by a 4 digit combination. Having 4 digits provides the choice of an enormous 10,000 combinations. This means that if someone is foolish enough to try and guess your code, it would take them over 14 hours to go through them all!
Another feature that can be a detriment to other locks, is the ability to recode the opening combination. In the past, many of us have struggled to regain access to our precious belongings after accidentally re-coding our locks to an unknown number. Squire's uniquely intricate re-coding process makes it impossible to do by accident yet requires nothing more than your current code and a screwdriver to change when you feel the need.
---
10-Year Personal Guarantee
Having been designed and engineered in Britain, Squire is in fact so confident in the quality of their locks that each one comes with a 10-year personal guarantee. This means that you can adventure with confidence knowing your lock will handle anything you throw at it!
With all these incredible features, we couldn't help but jump at the opportunity to provide even higher levels of strength and durability in our LOCTOTE products to give you even more peace of mind. We are committed to creating the best possible bags and backpacks to keep your items safe. Upgrading our locks is just one of the many improvements we have made in the quest to create the most indestructible bag possible!
---