Cyclists - Never Leave Home Without These 8 Essential Tools!
Whether you're a novice or a pro, tearing up the dirt or the tarmac, one thing's for sure - if you're on a bike, don't forget to take these 8 essential things with you every time you mount your valiant mechanical steed. Of course, you should always be kitted up in the correct gear and don a sturdy helmet (come on, it's 2021 guys!), but what else should you pack in your LOCTOTE® backpack or sling bag for your ride? I'm so glad you asked, let's find out!
---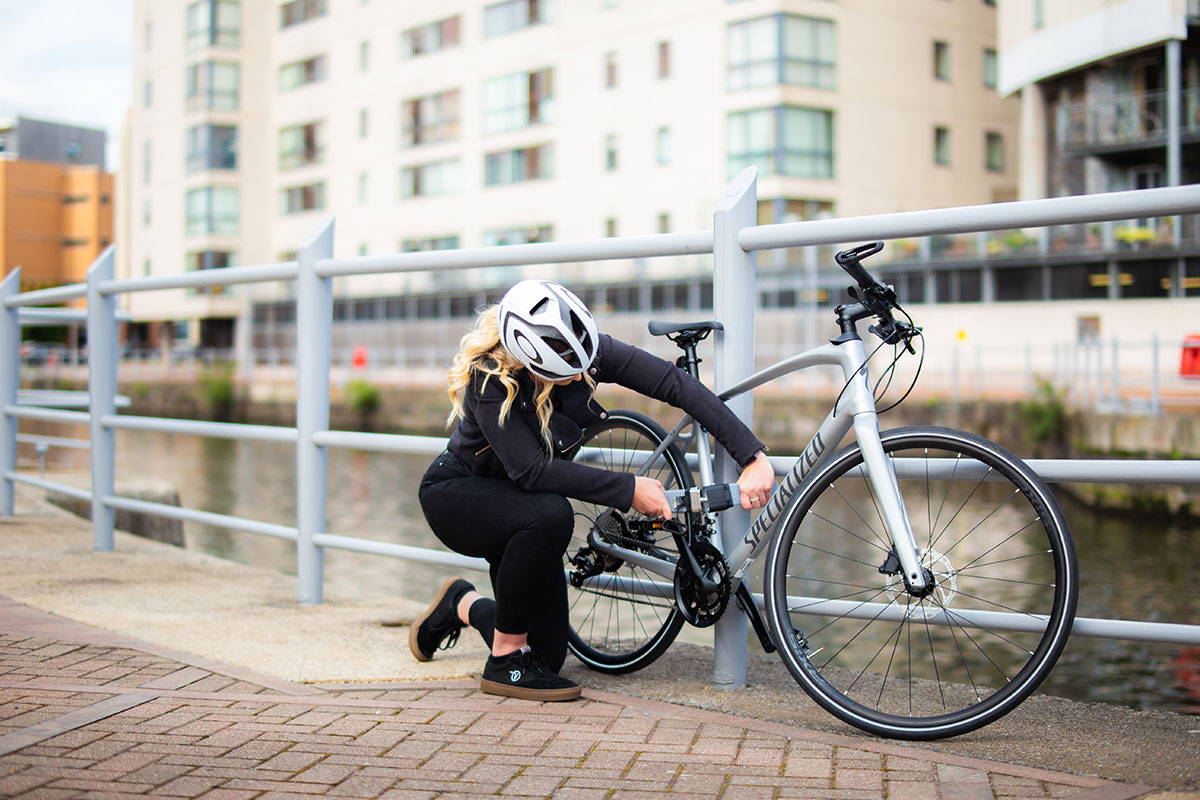 ---
1. Bike Specific Multi Tool
The MOST essential tool to have in your kit is a tool that does it all! You may have seen other lists that talk about specific sprocket sets, hex wrenches, screwdrivers and countless other big and bulky devices, but in reality, if you choose the right tool, you only need one. To avoid lugging around a heavy pack, look for a bike-specific multi-tool that includes a phillips head and flathead screwdriver, 4, 5 and 6mm hex wrenches (or just the ones specifically needed for your bike), a Torx bit, chain tool and spoke wrench.
---
Despite being just about the only thing that doesn't come as part of your multi-tool, tire levers are just as important if you get a flat. Make sure to carry at least two tire levers at all times to help you easily get your tire off the rim in the case you need to do any repairs.
---
Now that you know you have all the right tools to fix any loose parts and the ability to remove your tire if required, we need to remember to pack a puncture repair kit to make sure you have the materials at hand to cover any holes or leaks you may find. You may be tempted to try and ride home on a slow leak but remember, this will only make things worse! Puncture repair kits are pretty standard and come complete with all of the patches, glue and sandpaper you need to fix your holey problem.
---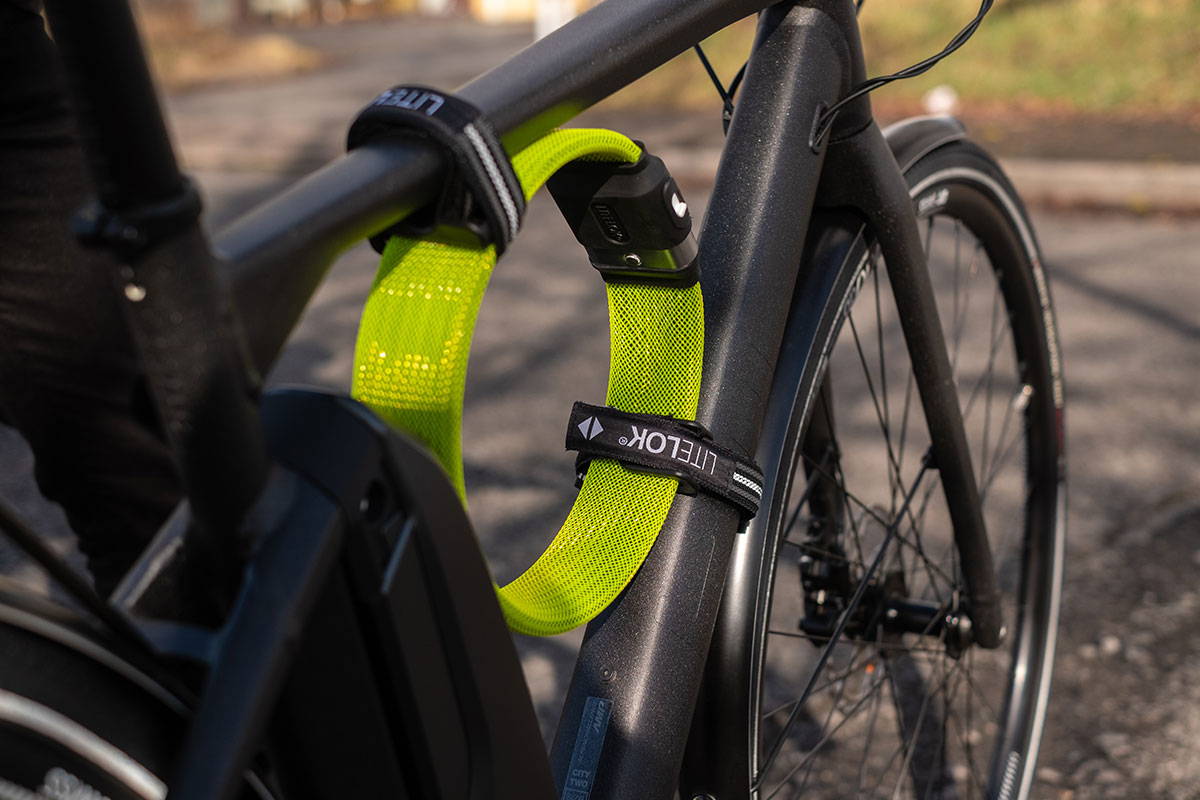 ---
If you have a full-on blowout and split your tube or simply are having too much fun to take the time to repair a puncture, having a spare inner tube will get you back on track in the quickest time possible. Just remember to fix the hole when you get home so you don't get caught out next time you find yourself in the same situation!
---
Whether you've had to fix a flat or simply been hitting the trails hard, you'll never know when you'll need to pump up your tires, but when you do, you'll be glad not to have forgotten this invaluable tool. Ever tried doing it with your mouth? We haven't, but we're sure you won't be very successful!
---
What's a good day's ride without a celebratory beverage? Often, we have to park our bikes out of our eyesight when we visit cafes or bars and having a light, high-quality bike lock gives you the peace of mind to fully enjoy your beer. You earned it!
Even if you don't expect to make a stop anywhere, it's always worth carrying a high-quality lock like the LITELOK®, just in case. And to be honest, you can't do much better than the world's lightest, flexible bike lock!
---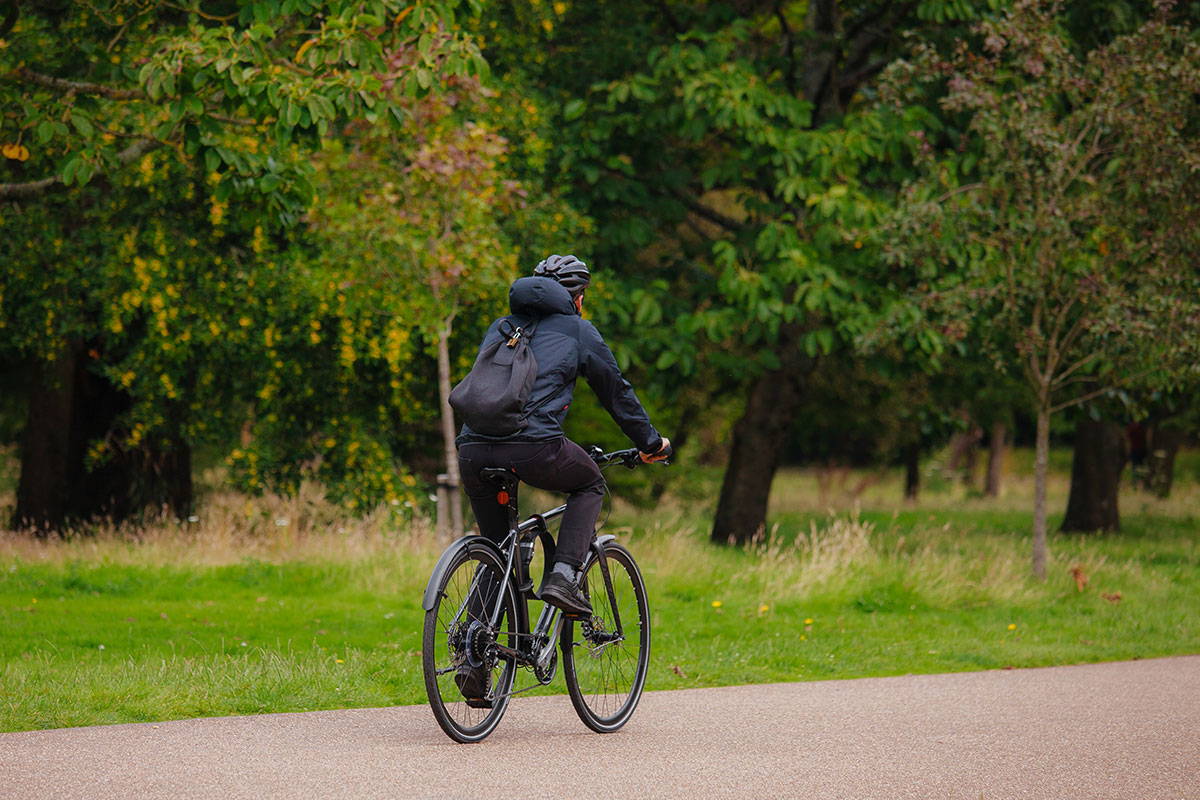 ---
7. Flashlight or Headlamp
We all know that if we are going to have a problem with our bikes, it will always happen at the worst possible time. Being prepared for all situations includes the possibility of getting a flat tire in the dark. Simply add a small flashlight or, even better, a headlamp to your kit so you will be ready for anything, even when the sun goes down. (A headlamp also comes in super handy if your one celebratory beer somehow multiplies, and suddenly it's way past your bedtime.)
---
8. Knowledge and Determination
It's all well and good to have all of the gear, but no tool will help you if you have no idea how to use it. Get familiar with your new kit at home, learn how to use each of the functions of your multi-tool, figure out which hex wrenches fit your bike's bolts (mark them with tape) and practice taking off your tires. As we already talked about, these things always happen at the most inconvenient times, so if you have to do some repairs in the pouring rain, you're going to want to know how to do it as quickly as possible!

So there you have it, 8 essential things to never leave home without! By always carrying these few simple things, you can fix nearly any problem that may come your way. Now hop on your bike and go and enjoy the sun! But don't forget, if it's your first ride back after winter, don't forget to show your bike some love with a spring tune-up before you head off on any big adventures.
---