6 Of The Most Incredible Tiny (And Not-So-Tiny) Homes You'll Ever See
Rising house prices coupled with the increasing desire for adventure, travel and minimalism means that individuals and families are looking to more creative options for home ownership.
Tiny homes have become more popular in the last couple of years and have gained much popularity for the kind of stress-free living experience they offer. They're often much more budget-friendly than a conventional home, leading to more financial security in the short and long term. With tiny homes growing in popularity, we wouldn't be surprised to see more of them cropping up in the future, whether it be in a tree, on the water or in the middle of a city.
For those of you considering trying out the tiny home trend, we've compiled five of the most incredible tiny homes you'll ever see. You can even stay in some to take a metaphorical "test drive" before committing to downsizing for good.
---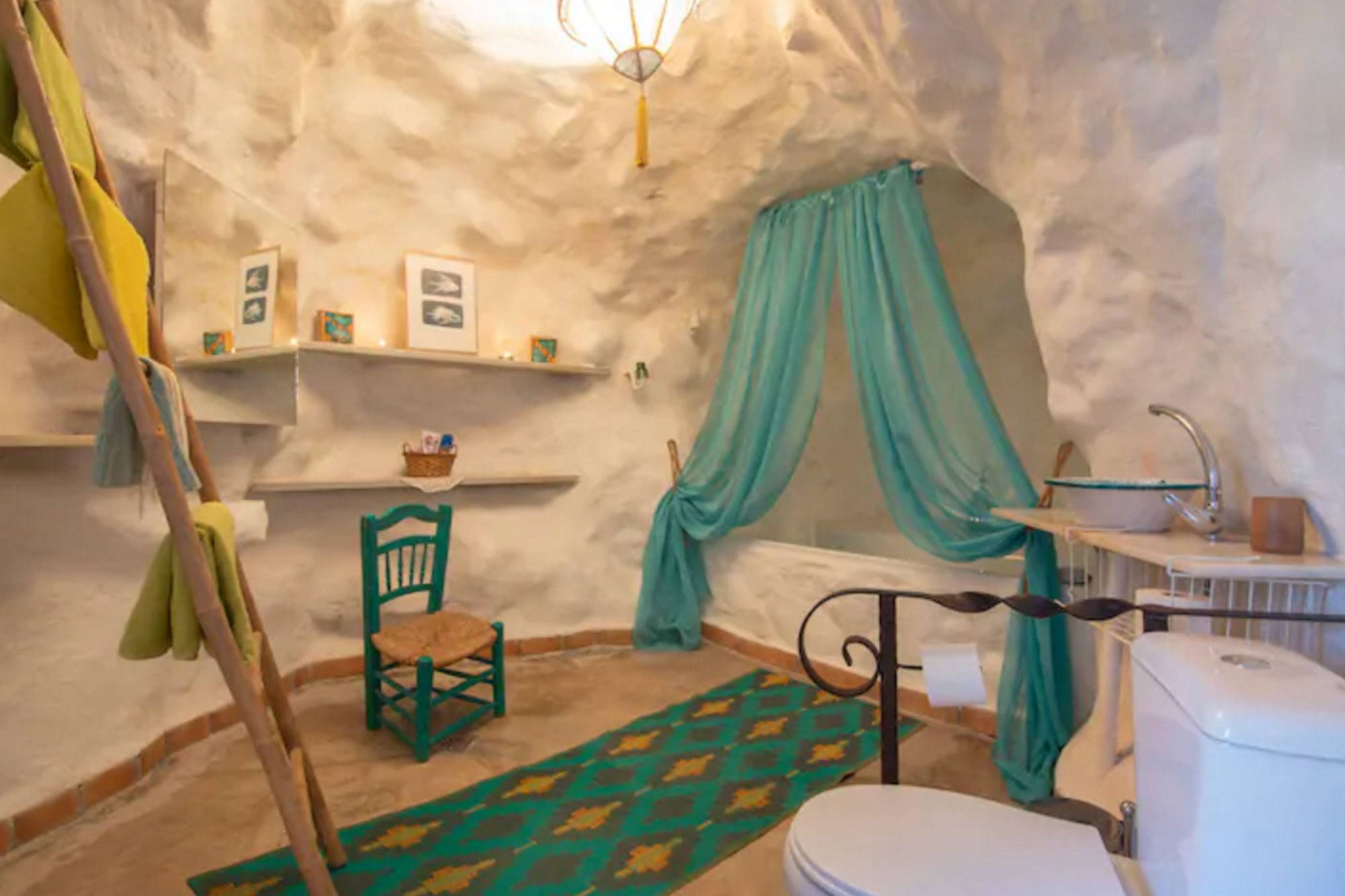 ---
Ever fancied living in a cave? No? Well this charming cave house in the small and charming town of Monachil, Granada, is about to convince you otherwise. Instead of the dark, dank hidey-hole you're probably imagining, this cave house comes complete with two bedrooms and a terrace that overlooks the town. It's perfect for al fresco dining! According to guest reviews, the bathroom sports an extra-long tub and comes with its very own pet cats and dogs, should you miss your own furry friends.
---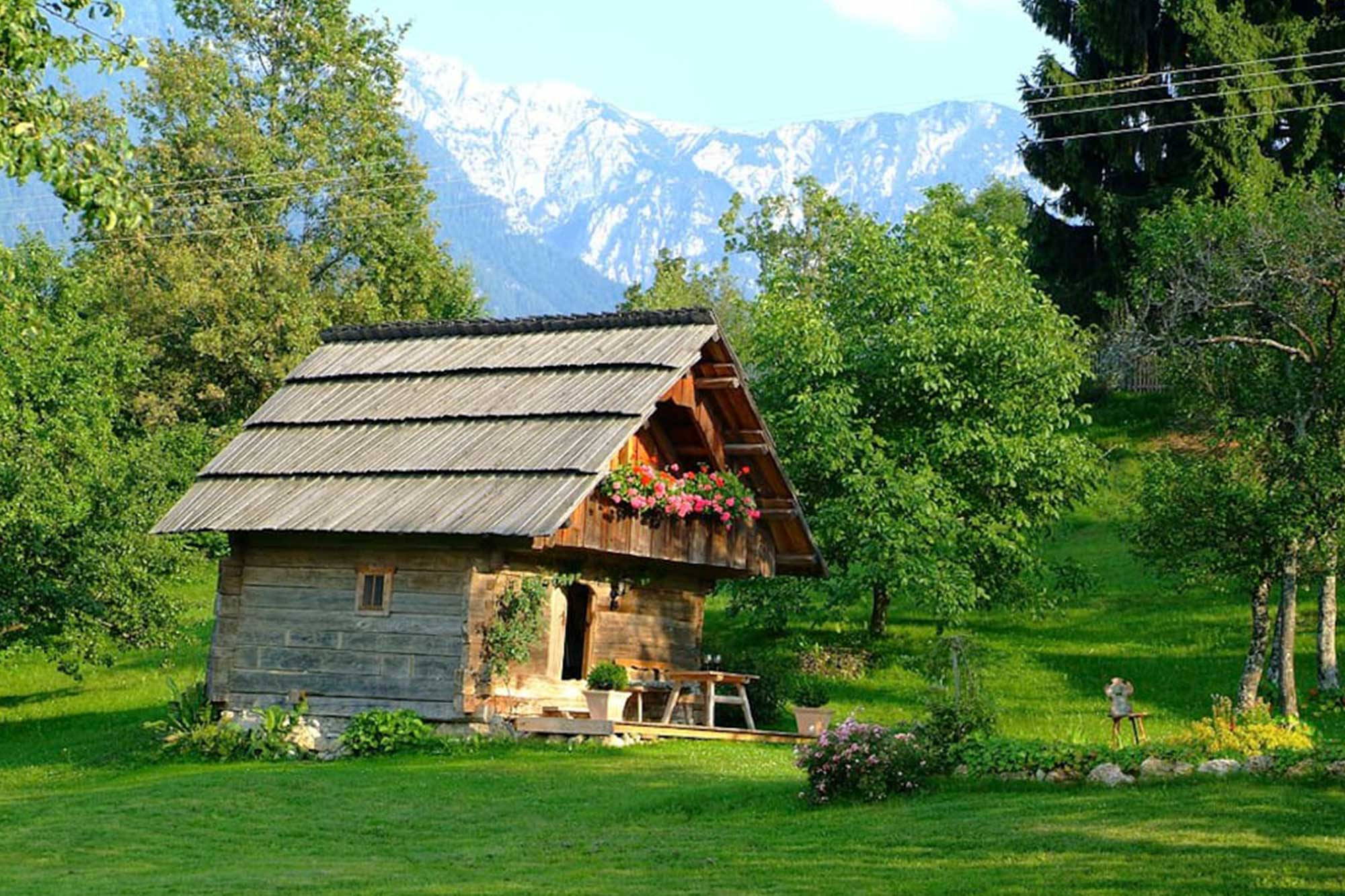 ---
Nestled in the Austrian mountains in a little town called Corinthia, you will feel like you've walked into a story book. Having first been used as a corn and crop barn, it retains the low ceilings and beams in the attic. The old barn is located within walking distance to a restaurant that serves delicious local food for those that would prefer to not cook, and yet still feels as though it's miles away from it all. For those with electric cars, the barn comes with all the mod-cons you need, most importantly including a charger out the front. If you listen closely, you may also be able to hear Julie Andrews belting out a song or two, but don't quote us on that.
---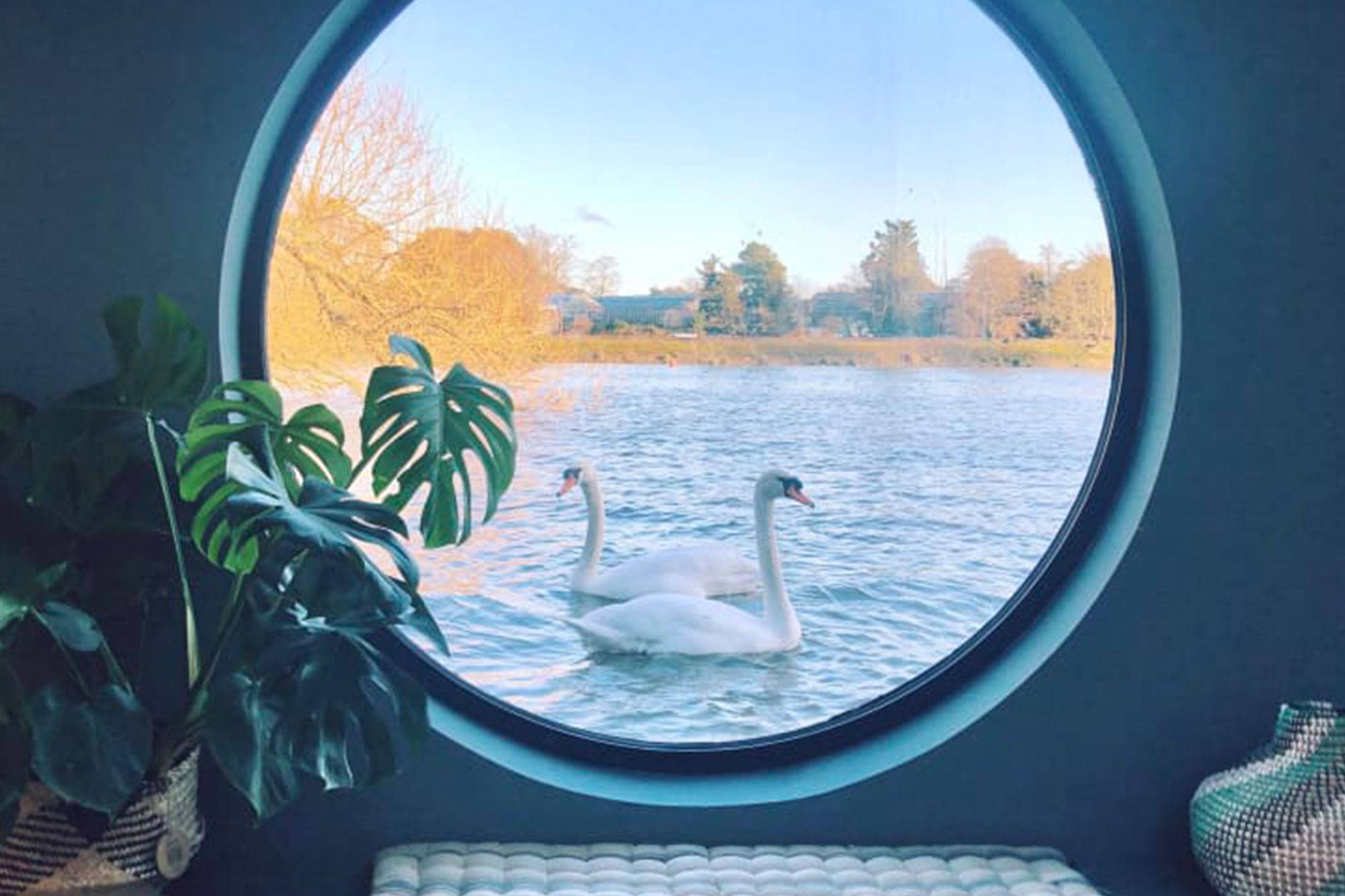 ---
This converted container ship was sailed from Belgium to West London by a couple, their two year old daughter and pup. Complete with supersize port holes and visiting swans, this tiny home on the water is super sophisticated and yet was built on a small budget. After designing their tiny home from scratch, the couple have since turned it into a career. This is definitely a good reference for those looking for alternative-living on a budget.
---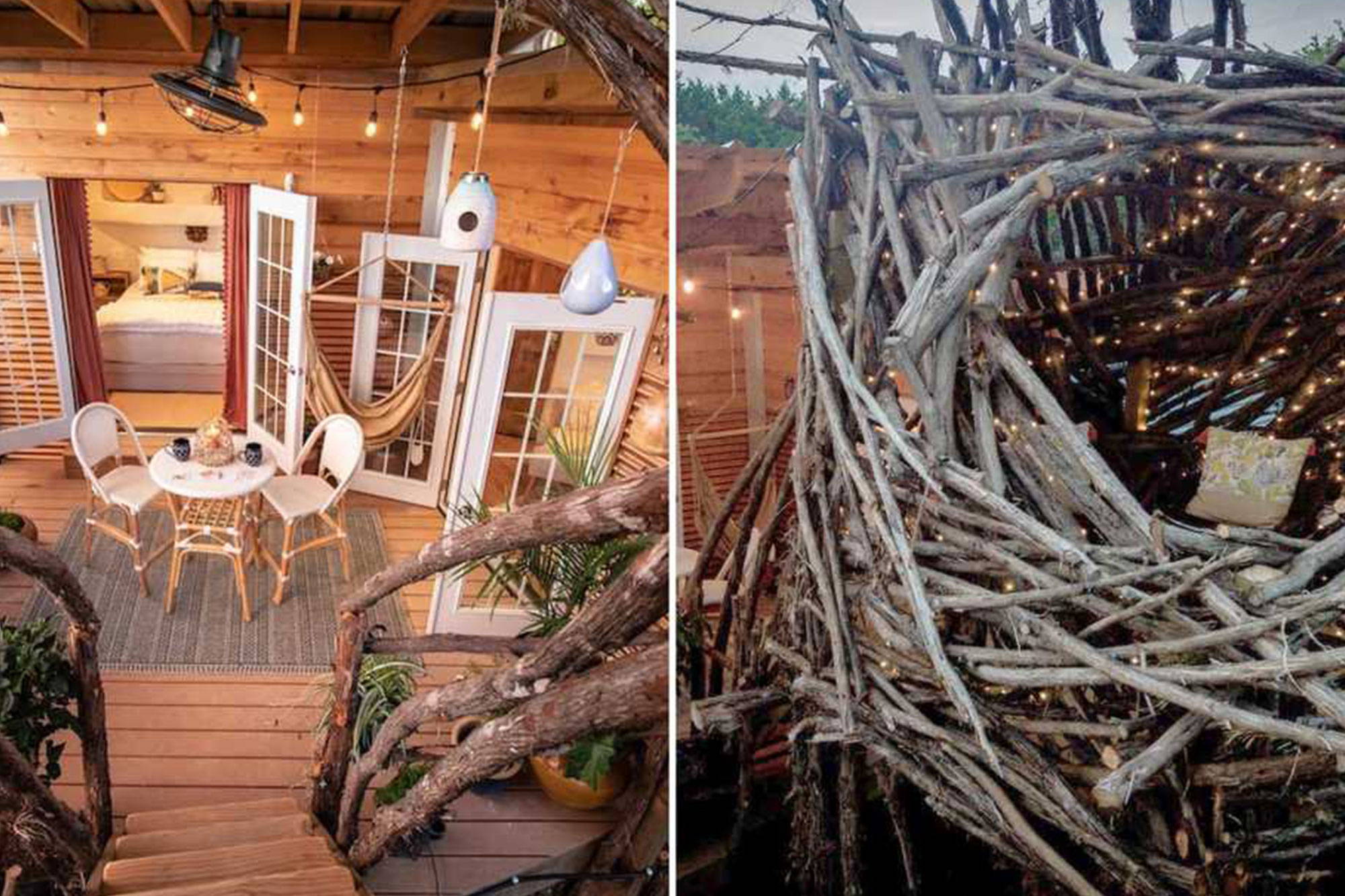 ---
Designed by Kim Lewis, this tiny house was inspired by a birds nest. Which is fitting, since the owners have dedicated their lives to the preservation of exotic birds. The roof is made from recovered metal tiles and the couch cushion covers of rejected cloth samples, mimicking how a bird would create its nest with gathered material. A large mosaic of windows in haphazard patterns imitates a bird constructing its home.  
---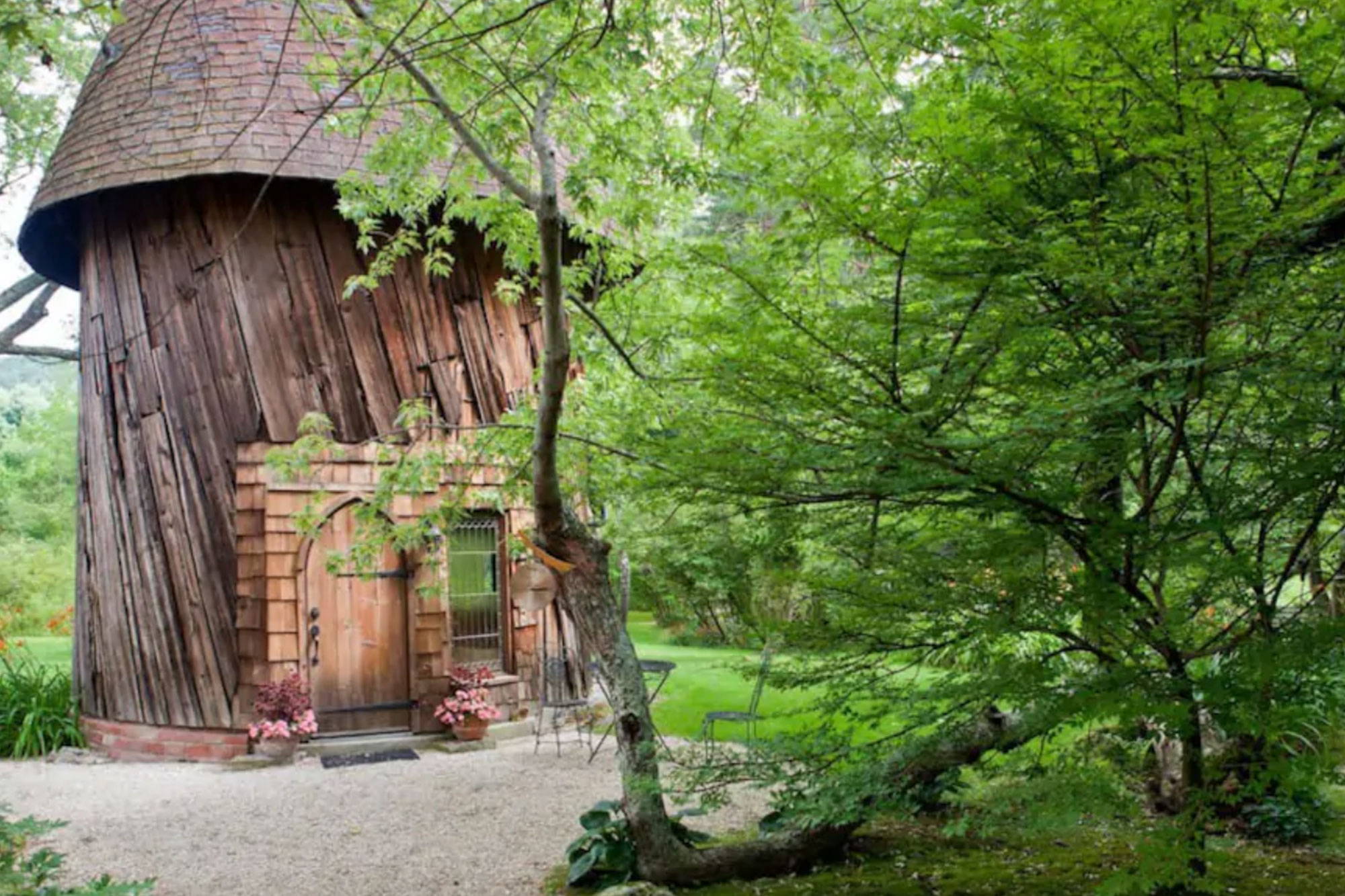 ---
Continuing with the bird theme, this adorable and romantic tiny tower is a bird watchers paradise. It sports a charming window seat in prime position to watch the birds come to the feeder stationed just outside. The pellet stove makes it the ideal spot for a cozy winter evening. This place is so romantic that it inspired one guest to propose to his girlfriend whilst staying there… so watch out, you might come back with more than just a sense of calm!
---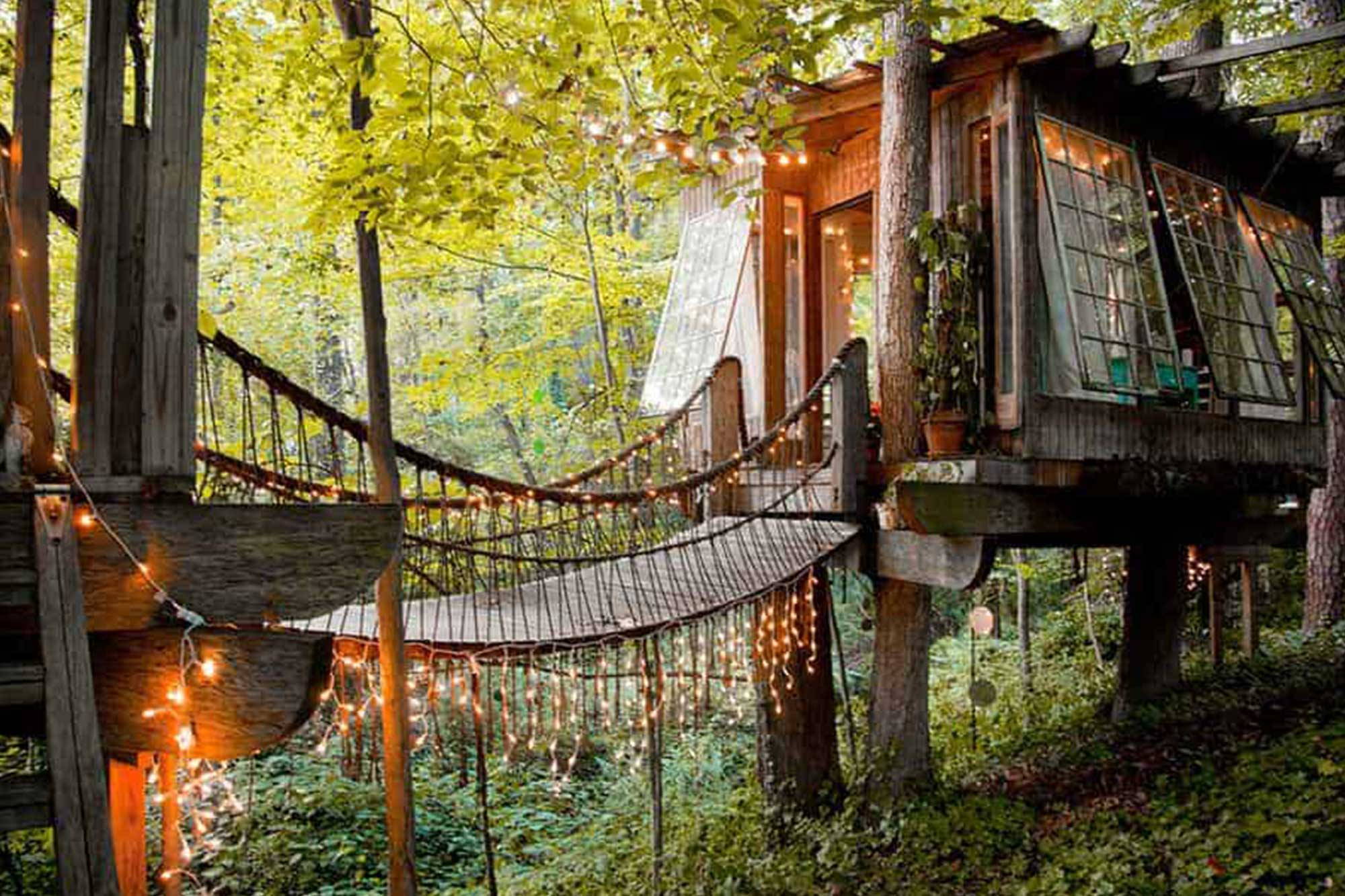 ---
Complete with a heated mattress pad, you can wake up to the sunshine, the sound of birds and a coffee from the host, in the trees. On a dry night, you can wheel the bed out onto the deck and sleep under the stars, or on a wetter night, fall asleep to the rain hitting the metal roof. The Old Man, an ancient Southern Short Leaf Pine tree holds up part of the house, and there are rope-bridges connecting each of the three living areas, named Mind, Body and Spirit.
---
---