An Interview with Gretchen Bleiler, Snowboarding Olympic Medalist
LOCTOTE sits down with Gretchen Bleiler, one of the most iconic and accomplished professional snowboarders of our time. She is a 2-time Olympian and Olympic Silver medalist, World Superpipe Champion and 4-time X Games gold medalist. What's more, Gretchen has been inducted into The Sportswomen of Colorado Hall of Fame and The Action Sports Hall of Fame. She is the winner of the ESPY award for Best Female Action Sports Athlete and National Geographic Adventurer of the Year.
And that's just the start of her story.
Gretchen now spends her time off-piste as an entrepreneur, motivational speaker, and environmental advocate. She is committed to working towards inspiring a movement, the art of living extraordinarily. But don't take it from us, hear in her own words how she aspires to live more and worry less, as well as why her LOCTOTE Flak Sack Sport is her go-to bag for snowboarding trips.
---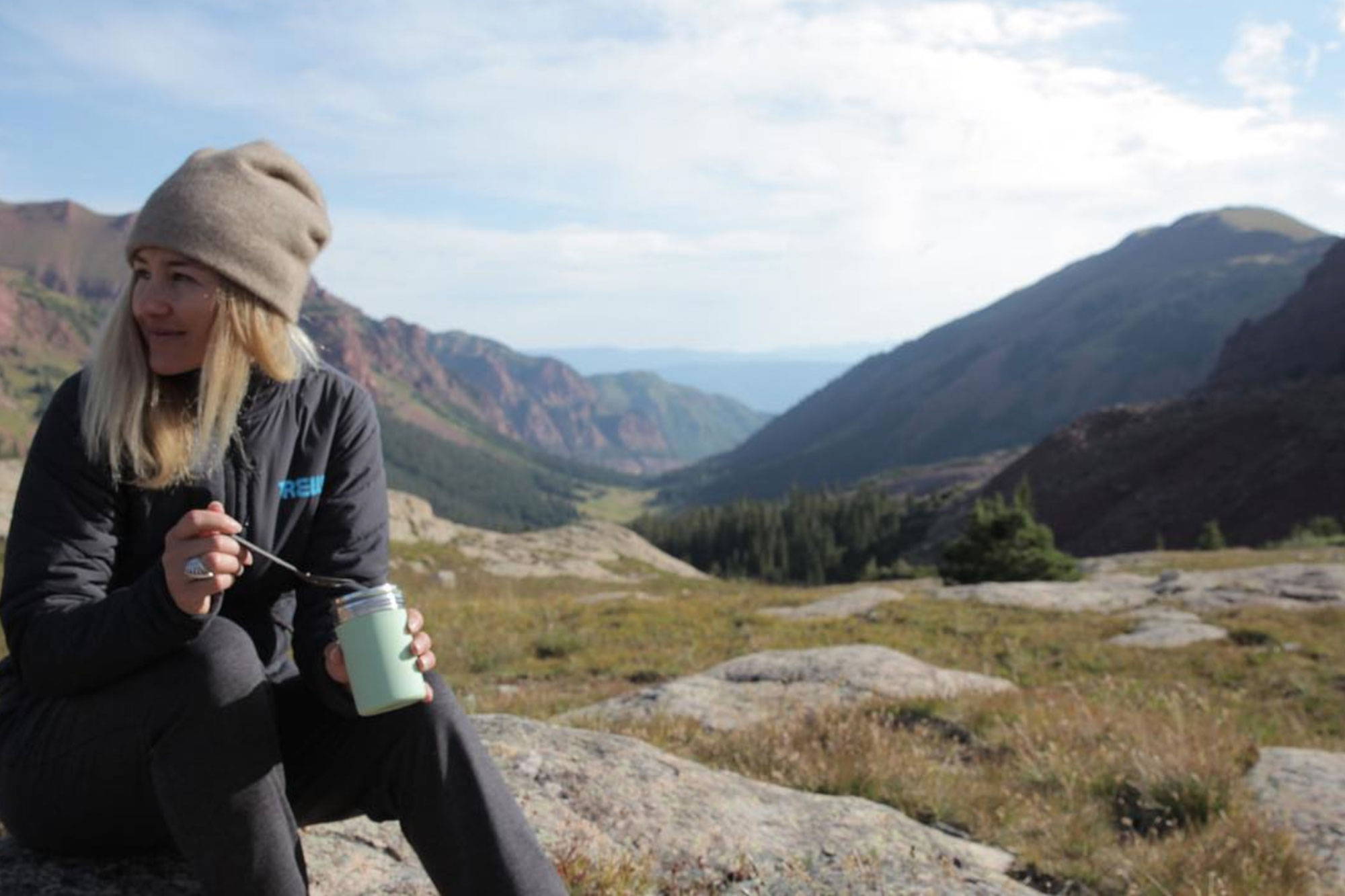 ---
Meet Gretchen, former professional halfpipe snowboarder who won a silver medal at the 2006 Olympics.
LT: What's your day job?
GB: When I was a full time professional snowboarder, I had a clear day job. Since retiring from professional snowboarding, I've filled my days with being an entrepreneur, speaker, meditation coach and personal development coach- my days are always different!
LT: Where's your hometown?
GB: I grew up in Aspen Colorado and still live here today. It's a gorgeous mountain town with a very active community that I'm proud to call home.
LT: What are some of your favourite activities?
GB: With COVID, a lot of the activities I would normally do with friends have been harder to do so I've been doing a lot of solo hiking, snowboarding, yoga and dance as well as mountain biking (in the summer).
---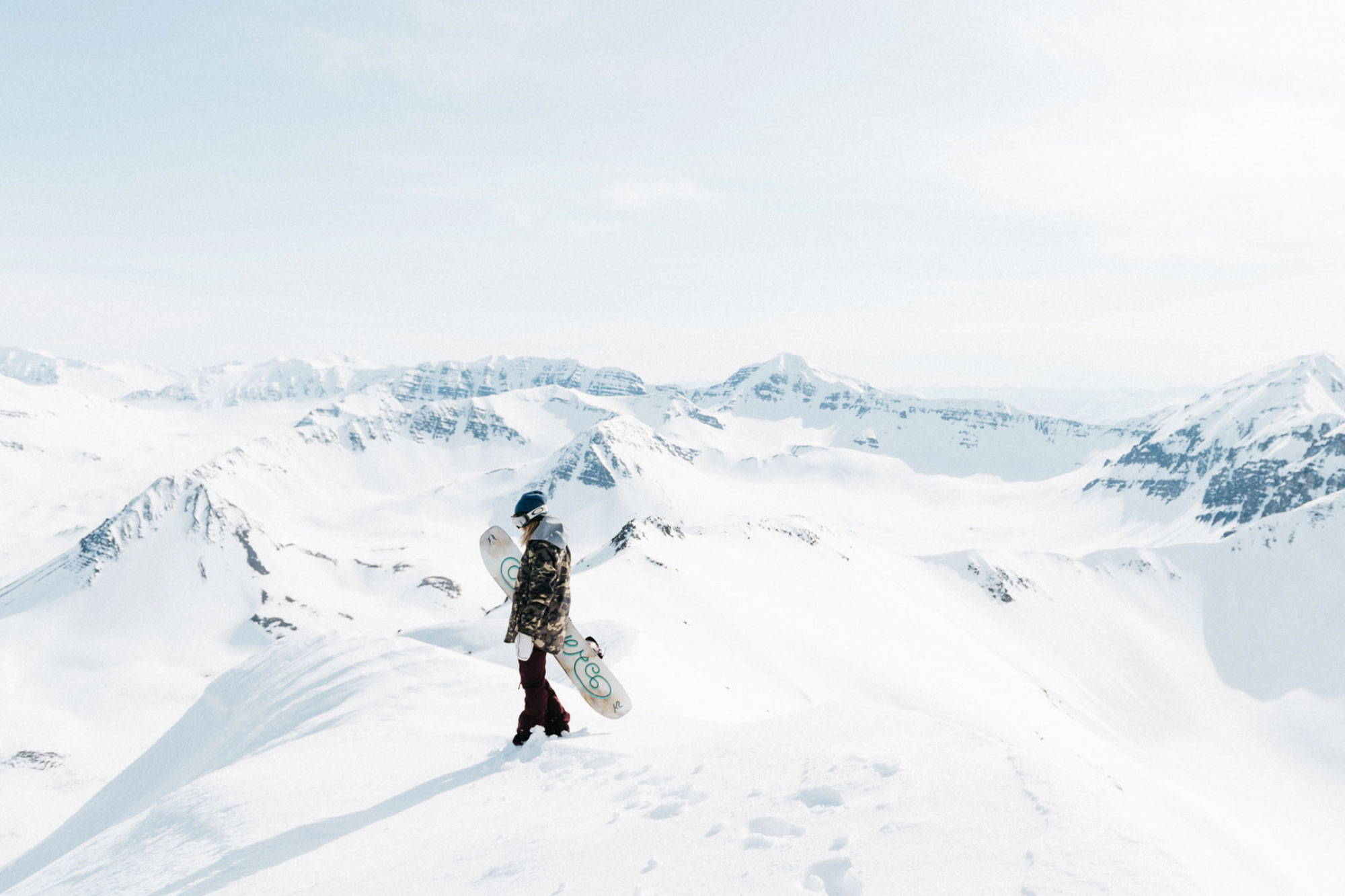 ---
For Gretchen, snowboarding is in her blood, despite hating the cold.
LT: How did you get into snowboarding and why?
GB: I grew up with 3 brothers and always wanted to do the same things they did. Growing up in Aspen with 4 great mountain resorts right here, snowboarding was something they picked up and I quickly fell in love with.
LT: What role does snowboarding play in your life now that you are professionally retired from the sport?
GB: It was 100% a way of life for me at one point, but now that I've retired from competition with snowboarding, it's become a hobby. Whenever I get on the mountain, it's a way for me to connect to nature, breath and move my body! My favorite days to ride are a gorgeous sunny day where I can splitboard or a powder day! Also a little secret about me is that I hate being cold. Go figure.
LT: What would you call the true thrill of snowboarding?
GB: Snowboarding is such an individual sport that gives you the opportunity to be totally creative. I grew up playing almost every traditional sport with rules and a team to think about, so having the freedom of self expression with snowboarding made it special to me. To be honest, I think that's why I had success with it.
LT: Where do you ride for fun?
GB: I'm fortunate enough to be able to live in Aspen Colorado with 4 really fun mountains right here, all accessible by bus. I would definitely say this is my favorite place to ride. Highlands on a Powder Day and Snowmass for cruising since that was the mountain I rode the most growing up. Buttermilk which is right by my house is the home of the X Games, so I definitely have a lot of memorable moments competing there. Aspen Mountain is right in the center of town, so it's always a great place to ride with friends and then jump into Apres right after.
LT: A cruizy blue run or a double black diamond?
GB: Depends on the conditions! Powder day, then definitely a double black diamond. My favorite is the Highlands Bowl in Aspen
LT: What was the process of being selected for Team USA like?
GB: For the USA, being selected for the Olympic Snowboard team is pretty grueling. It's 5 back to back halfpipe events over the course of about 1 month where you have to be in the top 4 to make the team. We have always had a stacked group of talented women so the level of riding is so high and it's a huge pressure cooker. Competing in the actual Olympics was the scariest thing I've ever done, but the intensity of trying to make the US team definitely helps build confidence going into it.
---
---
Gretchen believes that the glass ceiling for women in professional sport has come a long way.

LT: Would you say that being a woman in sport is still tough, even in this day and age?
GB: Snowboarding for women has come a long way and in the early days was always talked down upon. The level of riding is so high now and it was when I was competing that I feel like we earned the respect of our peers and the industry. It's not without its prejudices though. Overall I think snowboarding is pretty inclusive and progressive with women getting equal pay at events and air time (somewhat) on TV.
LT: What do you believe the future to be for women in snow sports?
GB: I think the ceiling has been removed for girls aspiring to be professional athletes and it shows in the level of talent across all sports. I'm seeing girls absolutely crush it in surfing, skateboarding, snowboarding because the sports have become more mainstream and inclusive. I think as the walls continue to come down more and more and the idea that professional sports are only entertaining when done by men goes further into the distant past, we'll see a lot of incredible moments created by female athletes.
---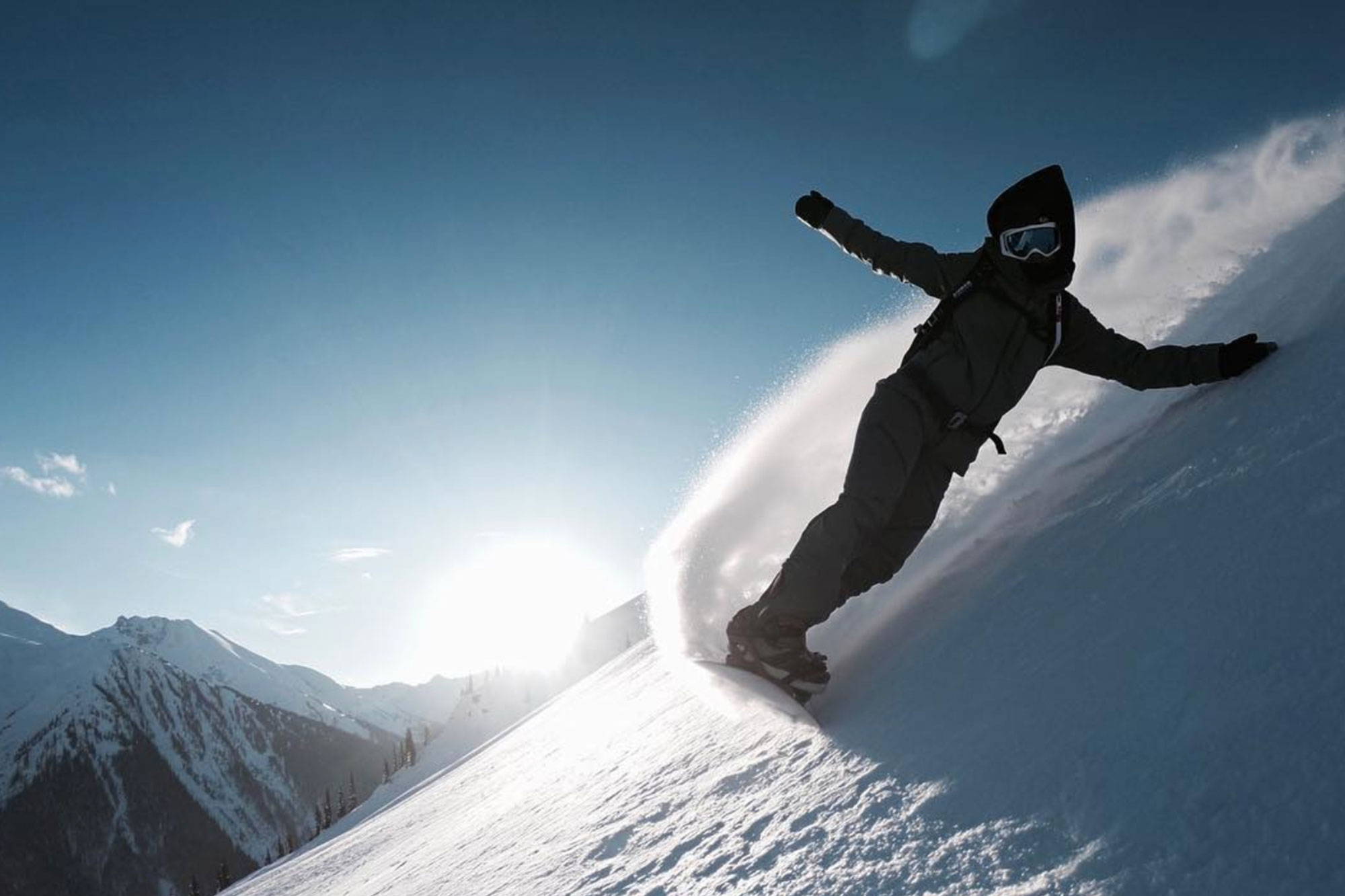 ---
"I like to be present when I'm traveling so I can enjoy the journey and worrying about my stuff possibly getting taken isn't where I want to put my attention."

LT: Does LOCTOTE's slogan Live More, Worry Less resonate with you, and why?
GB: They're definitely words to live by. I think it's aspirational and something I strive for. Sometimes more successful than others, but it's more of a north star for how to approach things. I've always found that I do my best when I let go and enjoy the ride.
LT: Tell us about a situation where you felt you needed an extra layer of protection.
GB: I spent most of my life (at least when I was snowboarding full time) traveling so I've definitely had those moments of stress in a foreign country with my passport, and what felt like my entire life, sitting in my bag. I like to be present when I'm traveling so I can enjoy the journey and worrying about my stuff possibly getting taken isn't where I want to put my attention.
LT: Why are you a proud LOCTOTE carrier?
GB: Obviously the security aspect of the bags is what got me excited, but I really like the simplicity of the Flak Sack Sport for daily use and the comfort of the Cinch Pack for traveling.
LT: If you could choose any LOCTOTE bag, which would be your model of choice and why?
GB: I would say the Flak Pack Sport is my go to. I typically like things that are light and simple, so the added level of functionality that it has is a major bonus. Definitely my go to.
---
---
---