---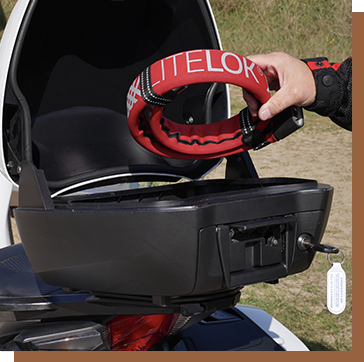 Liteloks have been thoroughly tested, and independently tested by Sold Secure, the world-class certification house, achieving a high security rating of Sold Secure Motorcycle Gold. Many motorcycle insurers will reduce your insurance premium if a Sold Secure rated motorbike lock is used to secure your vehicle.
It complements a disc lock and is much lighter than a chain! It's the best motorbike lock for when you're on the go.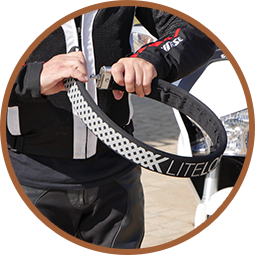 STRONG
Features drill resistant hardened alloy steel with marine grade stainless steel rivets. The strap is made of a patented composite material, Boaflexicore, which contains a high tensile alloy and polymer matrix.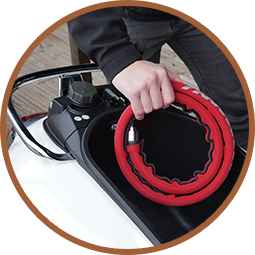 LIGHTWEIGHT
Weighing just 1.46 Kg, this lock is also flexible, and portable, meaning you don't have to carry heavy, cumbersome locks when riding. It is easy to store inside your topbox, or curled up inside a tank bag.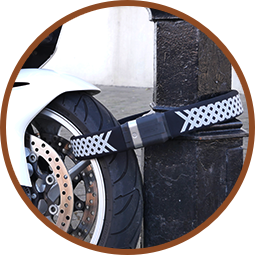 LOCK SKINS
Each Litelok Moto also comes with two neoprene, washable skins to help keep your Litelok is pristine condition.
DESIGNED
FOR YOU
Litelok is the result of years of research, development, engineering and testing. Pitted against machines capable of forces far greater than any human can achieve, Litelok readily meets and exceeds industry standards.
Customer Reviews
08/28/2021
jerry z.

United States
unique way to provide security
it looks different, feels different and might just give more pause to anyone eyeing your motorcycle.
02/05/2021
Andrew K.

United States
Great bike lock
Loved it, customer service and packaging efficiency needs work but they ended up delivering a fantastic product so it was all worth it!