---
The World's Most Lightweight
Anti-Theft Backpack

Cinch it, Pull it, Lock it, Leave it. It's that simple. This is the bag that everybody, at some point in their life, wishes they had. Elegant in its simplicity and unapologetic in its effectiveness. Sometimes you just need a safe place to put your personal items and valuables while you focus on something else.
✓ Steel Reinforced Locking Strap

✓ Slash Resistant Fabric - Cut Level 4

✓ Slash Resistant Drawstring Ropes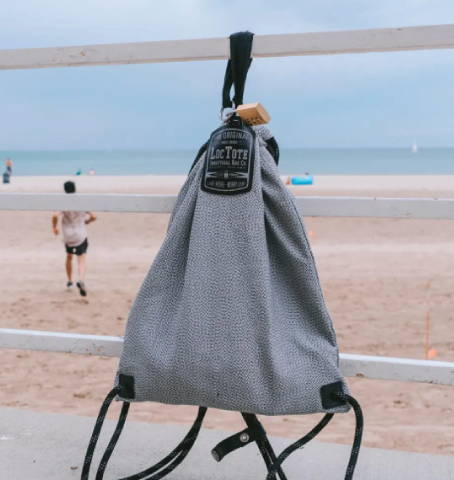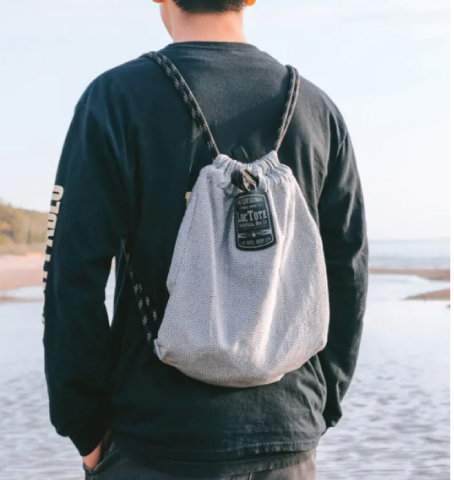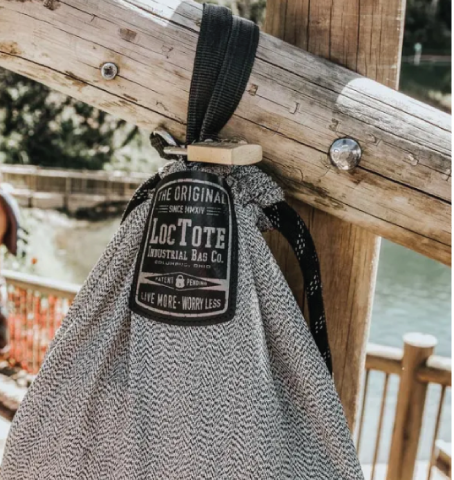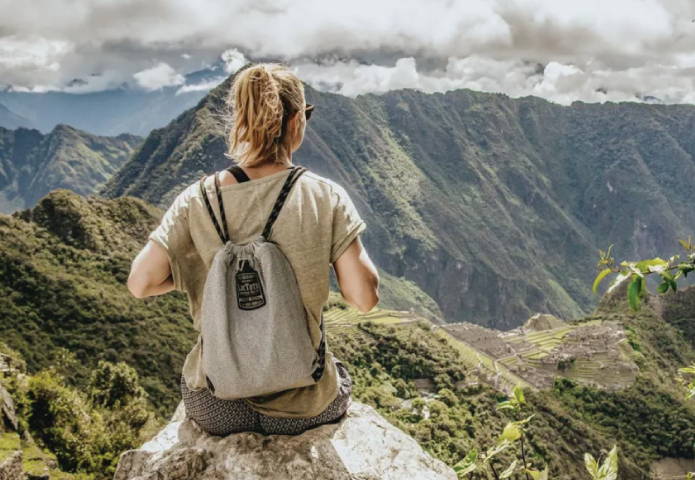 Flagship Anti-Theft
Features
We scour the globe to find the best and most technologically advanced materials and manufacturers available. We compromise on nothing when it comes to quality and authenticity, and cut no corners in crafting goods built to outlive their owners.
Designed to Protect,
Built to Last
Carry your essentials to the gym, secure them at the camp site, take them on a hike or just find yourself in a busy place, the Flak Sack Sport is ready for the challenge. This bag is the ultimate light-weight carry option that allows you to live more & worry less.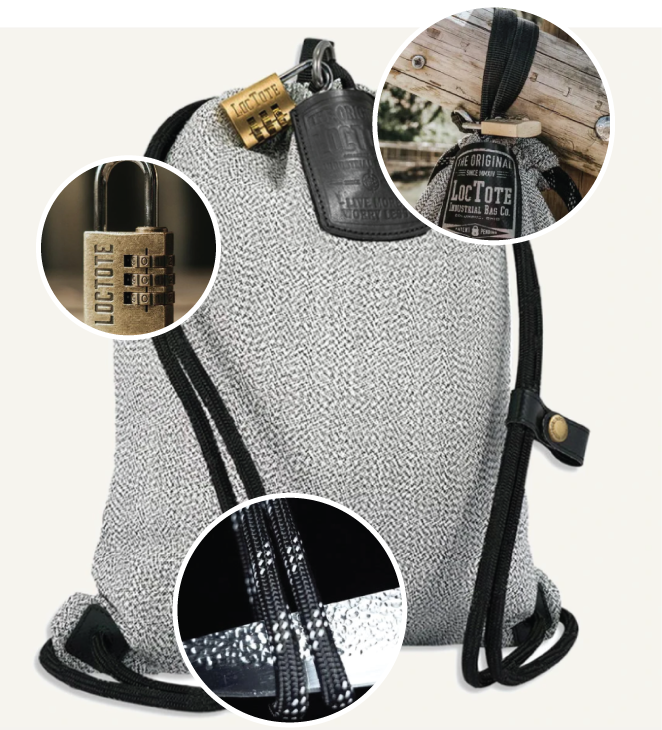 STEEL REINFORCED
LOCKING STRAP

The steel reinforced locking strap and heavy-duty solid brass lock enable you to lock your sack shut, and secure to a fixed object. It's slash-resistance is an effective deterrent for would-be thieves looking to to cut, break or tear through the bag.
Made from a single chunk of solid brass to ensure the security and durability of the lock. Easily set the lock to any combination you would like.
Made with a cut resistant core interwoven with a highly-reflective material for night visibility. Even though we hope no thief ever tries to cut this bag off your back, it's nice to know they won't be successful.
Protect against RFID electronic pick-pocketing. This sack has an internal pocket lined with a certified RFID blocking material to shield credit cards & passports from unauthorized scanning.
Treated with an industrial-grade water repellant and lined with a 200 denier nylon lining to keep your stuff dry.
Gives you that extra security and comfort. By keeping the ropes centered across your chest, the bags stay secure with its weight comfortably distributed across your shoulders.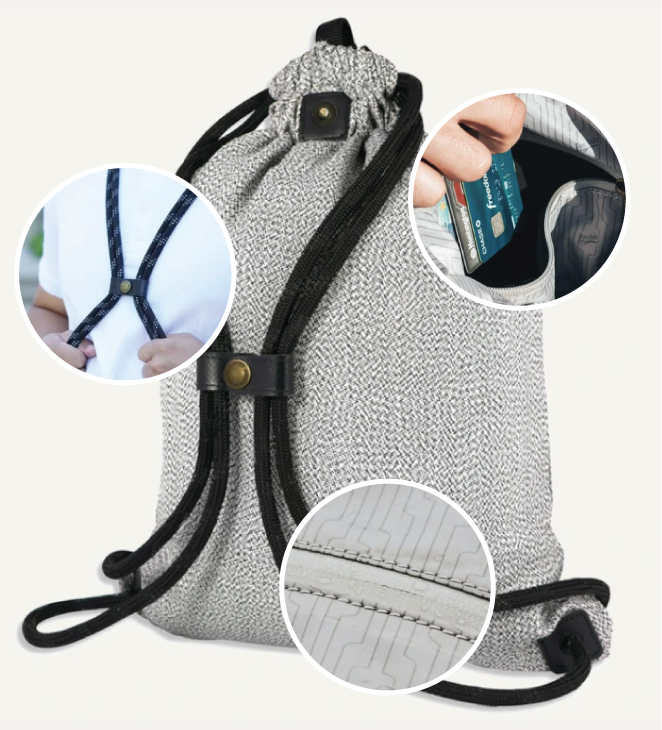 Slash Resistant ( Cut Level 4)
Crafted from a blend of propriety UHMWPE fibers, this fabric is slash, tear & abrasion resistant.
Different Bags, Same Quality



Customer Reviews
01/25/2022
Allan H.

United States
Love the bag and customer service
One bit of confusion with customer service, all sorted quickly to my satisfaction. Thanks!!
01/10/2022
Colin M.

Canada
Flack Sack Sport
Superb construction and design. Very comfortable to use and you know it's safe!
01/06/2022
Michael T.

United States
Best Bag Ever!
Much easier to use than the original Flak Sack which has ended up being pretty tough to open and close after a couple years. Love Loctote's stuff always high quality, and built to last