Meet The Entrepreneur Swapping A Bobby Pin For A House
Bobby pins are like gold dust, just ask any user of them. But Demi Skipper knows the hair accessory's true value. From a single bobby pin to a house, Demi is successfully swapping her way up to provide herself a home, which, it goes without saying, is no easy feat. She kicked off the project while in quarantine in May of last year and does not plan on stopping until she has house keys in hand. She is already on the way to meeting her goal. Based in San Francisco and with a background in tech, the 29-year-old has plenty of experience using technology to her advantage. As such, she set up a TikTok and Instagram account called the Trade Me Project and off she went.
---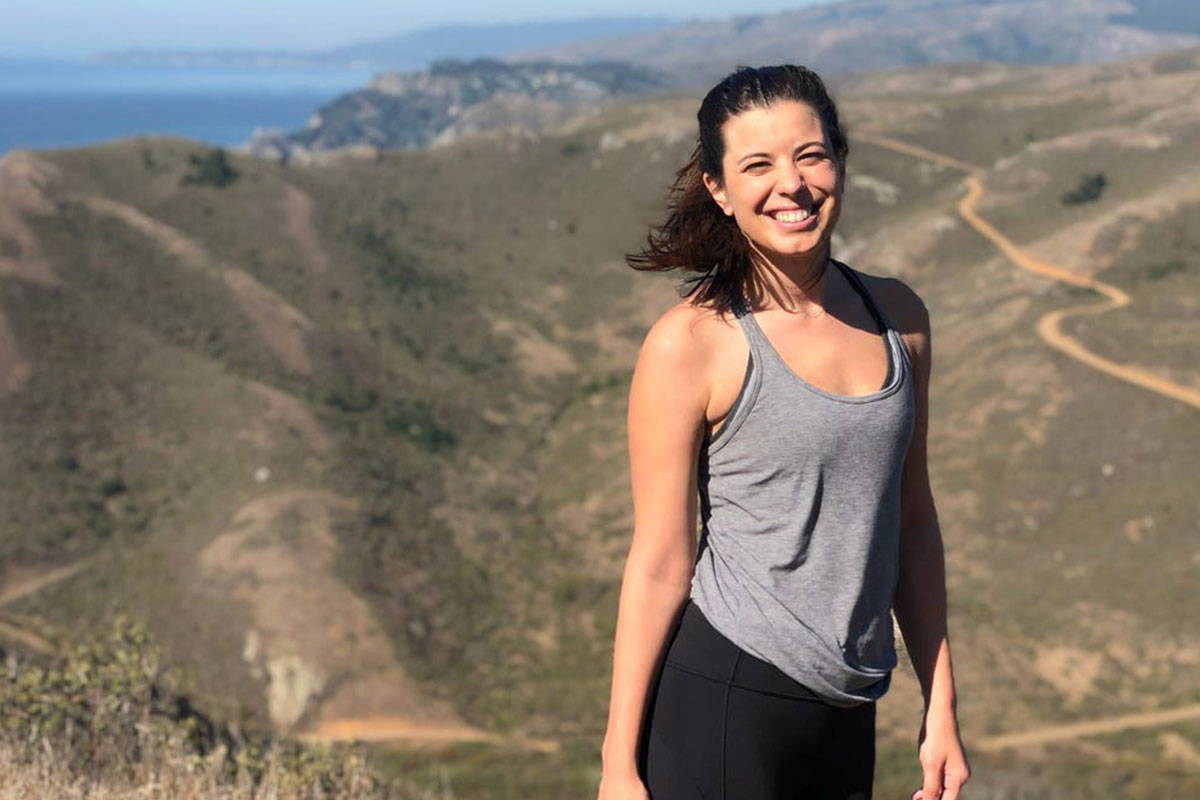 ---
At the outset, Demi laid out two main rules:
No money can change hands. Everything must be acquired via an exchange.

No trading with friends nor friends of friends. "I knew I had no other choice but to turn to Facebook and other social media for support,"' she says.
---
Inspired By A Red Paperclip
Demi's inspiration came from a similar project taken on by Canadian blogger Kyle MacDonald who managed to trade from a red paperclip to a home. He started by posting it on Craigslist on July 12, 2005 and managed to swap it for a pen shaped like a fish. Within fourteen exchanges he was the proud owner of a house in Kipling, Saskatchewan. He even wrote a  book about it.
At the time of writing, Demi has completed 25 trades and is still moving forward. She is currently sitting with three tractors, valued at around $3700 each, which she traded for a Honda CRV.
---
From Hair Accessories To Vehicles
Knowing the power of social media, Demi started a TikTok account, as well as an Instagram and Facebook account, to spread the word. Her first trade was for a pair of earrings with a girl on Facebook, who has seemingly bagged herself an invite to the housewarming party, once Demi gets her house. She then traded those earrings for four margarita glasses, 'pretty nice ones too, honestly', in Demi's words.
By the end of May 2020, the thrifty American was on her fifth trade, which was a Bissell vacuum for a snowboard worth $95. By that point she was receiving hundreds of direct messages on Instagram but ended up doing the trades on Facebook. After tuning up the snowboard, Demi found her most valuable trade to date, a second-hand snowboard for a barely used Apple TV 4K, worth more than double the snowboard.
By August Demi was sitting on a $4000 electric food cart, which got her a Mini Cooper convertible.
---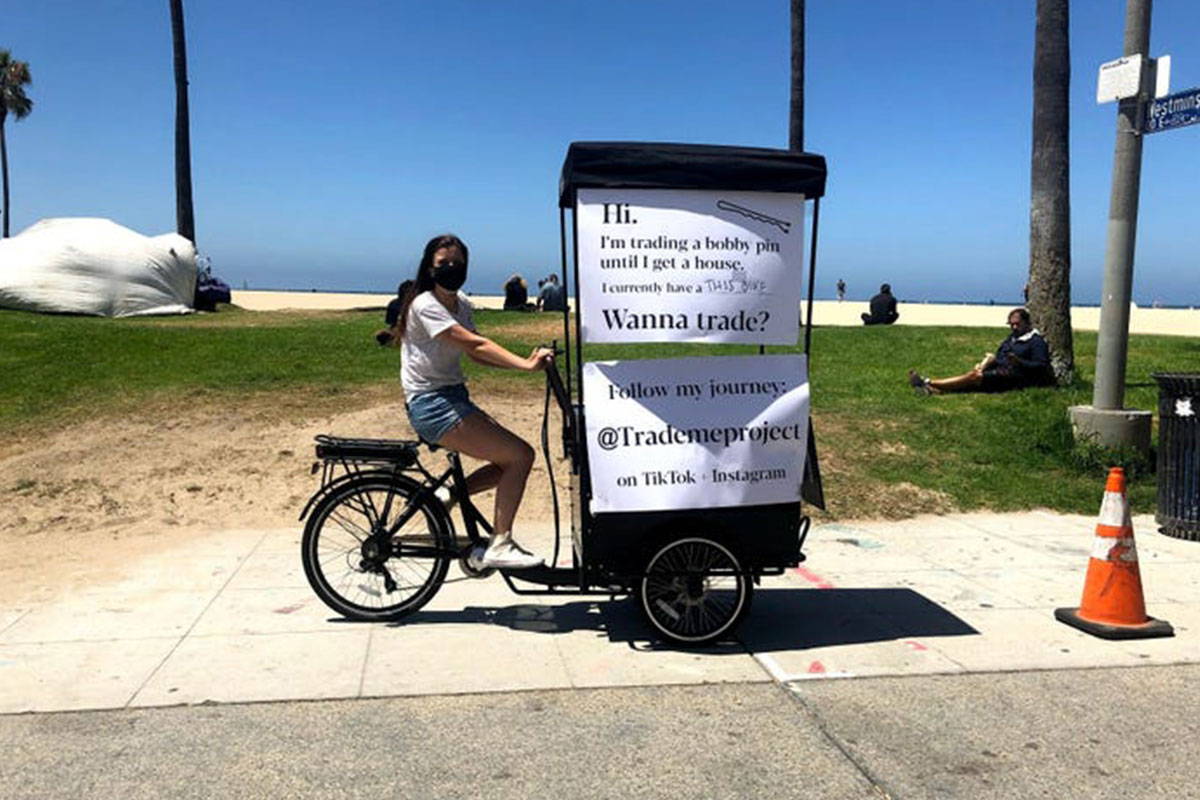 ---
By September she was the proud owner of a diamond and sapphire necklace that had been appraised at $19,500. However, after visits to several jewellers, she quickly learned the difference between an appraised price and a retail price. Upon learning that the necklace was actually worth about $2,500, she got back on the bike, ploughed on with her mission, and traded it for a Peloton V3. "This is definitely not where I thought I was going to be, but I'm not giving up." And give up she did not. The 29-year-old ended 2020 with a mini cabin worth $10,000.
---
With just under five million followers and 53.4 million likes on TikTok, and a cool 291,000 followers on Instagram, Demi is in no shortage of support. The Trade Me Project family has definitely come in handy and offered support where they can. Whether it be repairing cars, driving them across the country or simply by sharing and spreading the word about her project, followers of the project have certainly contributed.
Upon realizing damage on one of her trades, specifically the Honda CRV, she was connected with AutoZone who she partnered with to upgrade the CRV and provided her with new wipers, battery and air filters. AutoZone then referred her to a collision centre who fixed up and fully detailed the car for her. The car looked brand new after they were finished with it and Demi was able to make her most recent trade for the tractors she currently has in her garage.
---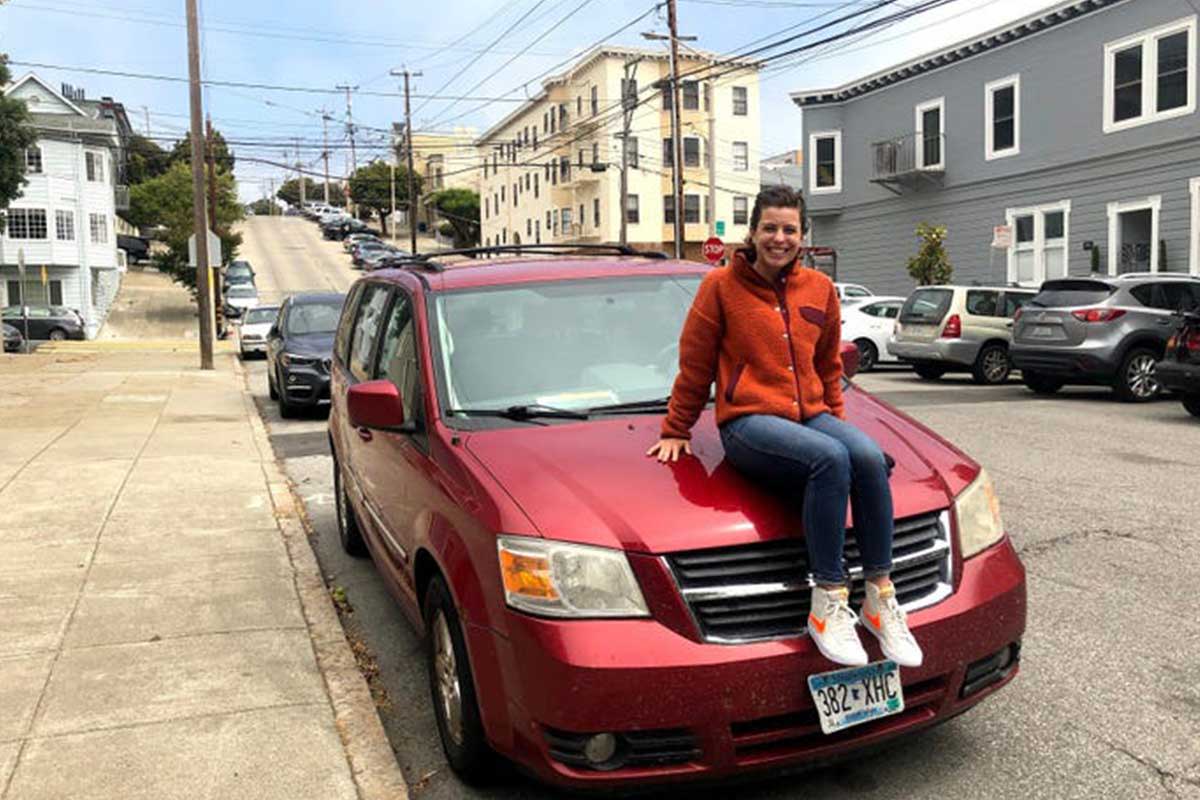 ---
Kyle and Demi have since inspired various individuals around the world to set up their own Trade Me Projects with people trying their hand at trading their way up from hair bands, shells found on the beach and even Pokemon characters. We are excited to see where Demi's next trade takes her and eagerly await our housewarming invitation in the mail.
Follow Demi's progress on TikTok and Instagram @trademeproject.
---