LOCTOTE® Ultimate Explorer Giveaway: We Have A Winner
Congratulations to Karsen Rylee from Revelstoke, BC!
---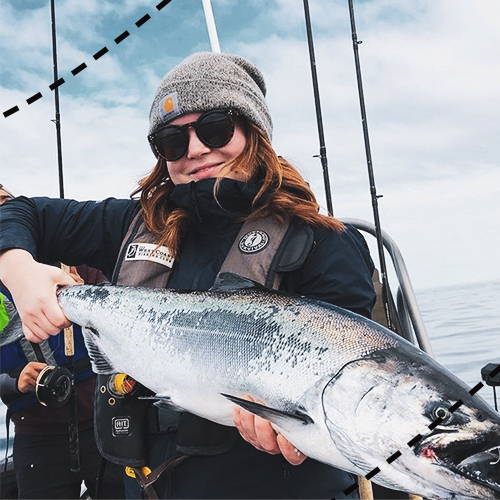 ---
Name - Karsen Rylee
Occupation - Traffic Controller
Hails From - Saskatchewan
Current Location - Revelstoke, British Columbia
Favourite Activities - Camping, hiking, snowboarding and fishing in the great Canadian outdoors.
---
Take A Look At The Gear She Won
---

---
Congratulations to Karsen Rylee, 29, of Revelstoke, BC -- a true nature lover and winner of our Ultimate Explorer Giveaway contest.
Karsen has been a member of the LOCTOTE® community since our Shark Tank days and as you well know by now, our community comes first. Together we've been able to achieve great things, including our expansion into an entire line of industry leading anti-theft products. We wouldn't have been able to do it without our community and it's thanks to you that we have got to where we are today.
This is why we were so excited to learn that Karsen had been randomly selected as the winner of our Giveaway contest. We enjoy nothing more than giving back to the people who have been there to support us since the beginning.
Originally hailing from the great plains of Saskatchewan, Karsen made the move from central Canada to British Columbia a few years back. She was drawn out west by the lifestyle and mountainous terrain that dominates Canada's outdoor playground.
A traffic controller by day, Karsen works with Parks Canada to make the roads safer for everyone. She's particularly busy during winter when avalanches and accidents are all too common in her neck of the woods. No matter the season, she always carries her LOCTOTE backpack with her - "you never know what you might need when you're out hiking, camping, or just going about your daily activities."
Despite being kept so busy, Karsen prioritizes spending time in the great Canadian wilderness. She's an experienced camper, loves hiking, and is known to reel in a good catch while fishing.
A true explorer at heart, she has worked in a west coast fishing lodge in one of the remotest parts of the province, Haida Gwaii, and she loves to challenge herself by trying new things. Case in point - this year she got into fly fishing and last winter was her first on a snowboard.
Before signing up for the Giveaway, Karsen had been saving up to purchase a bike in order to explore the vast number of camping and biking spots in her area - "this opens up a whole new avenue of activity for me -- there are endless places I've wanted to camp at, and now I finally have a bike!"
Join us in congratulating this ultimate explorer on her amazing win! We look forward to seeing her bike-packing adventures in beautiful British Columbia (once the snow melts).
---