How to Pick the Right LOCTOTE® Bag for Your Lifestyle
If you're in the market for a cut-resistant bag then you've definitely come to the right place. Now, you might be wondering how to choose the best theft-proof bag for you? Since all LOCTOTE backpacks feature the same great technology such as slash-proof materials, cut-resistant ropes, RFID blocking pouches, heavy-duty locks and steel reinforced locking straps, which one you choose comes down to your lifestyle and personal preferences. Keep reading for a rundown of each of our bags and backpacks, their best features and who they are best suited to.
---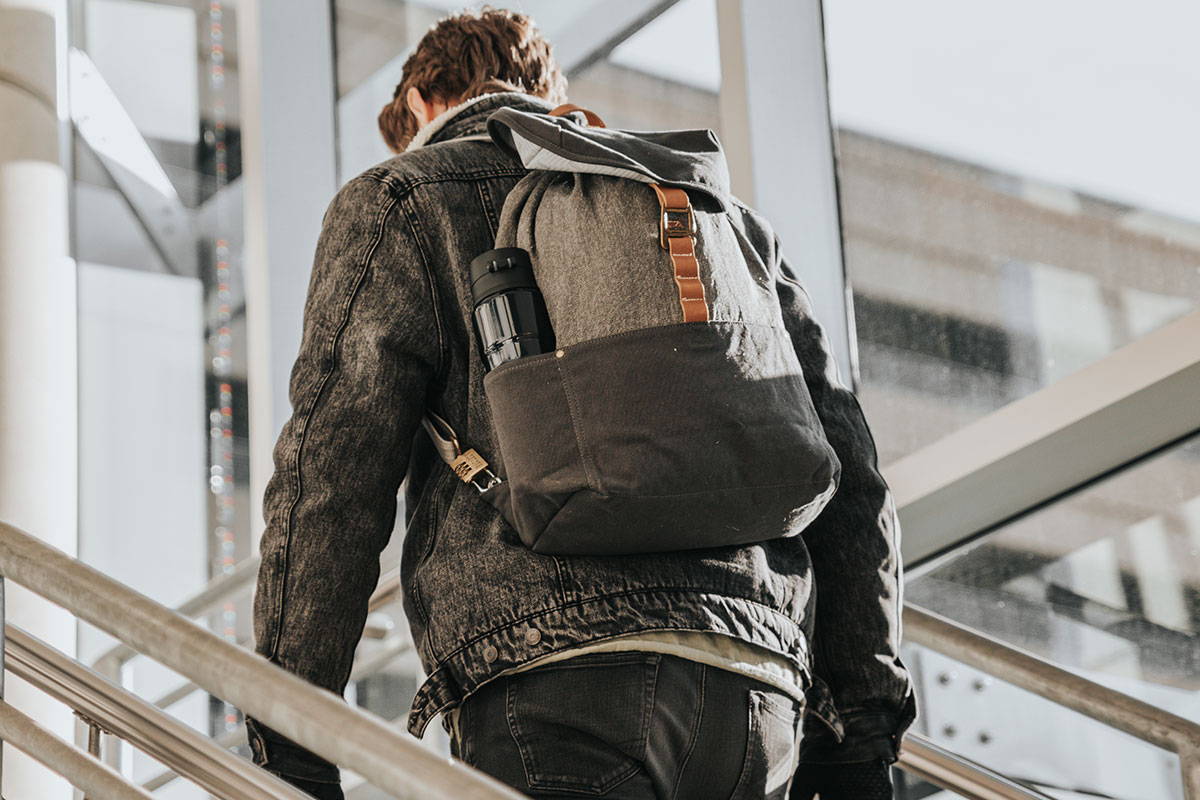 ---
For the Daily Commuters - The LOCTOTE Cinch Pack
If you're looking for an indestructible bag that will fit in with your busy city lifestyle the LOCTOTE Cinch Pack is for you! Whether you're constantly worried about protecting your belongings on the way to work or school, or you simply need a locking backpack you can trust, the Cinch Pack has you covered. With a capacity of 22 litres, it's the perfect size to fit your books, laptop, lunch, and any other personal belongings you may need for a productive day. Its convenient internal dividers help to keep you organized and ensure you have everything you need at your fingertips, plus, it comes with all of the theft-proof technology that you have come to love from LOCTOTE bags.
---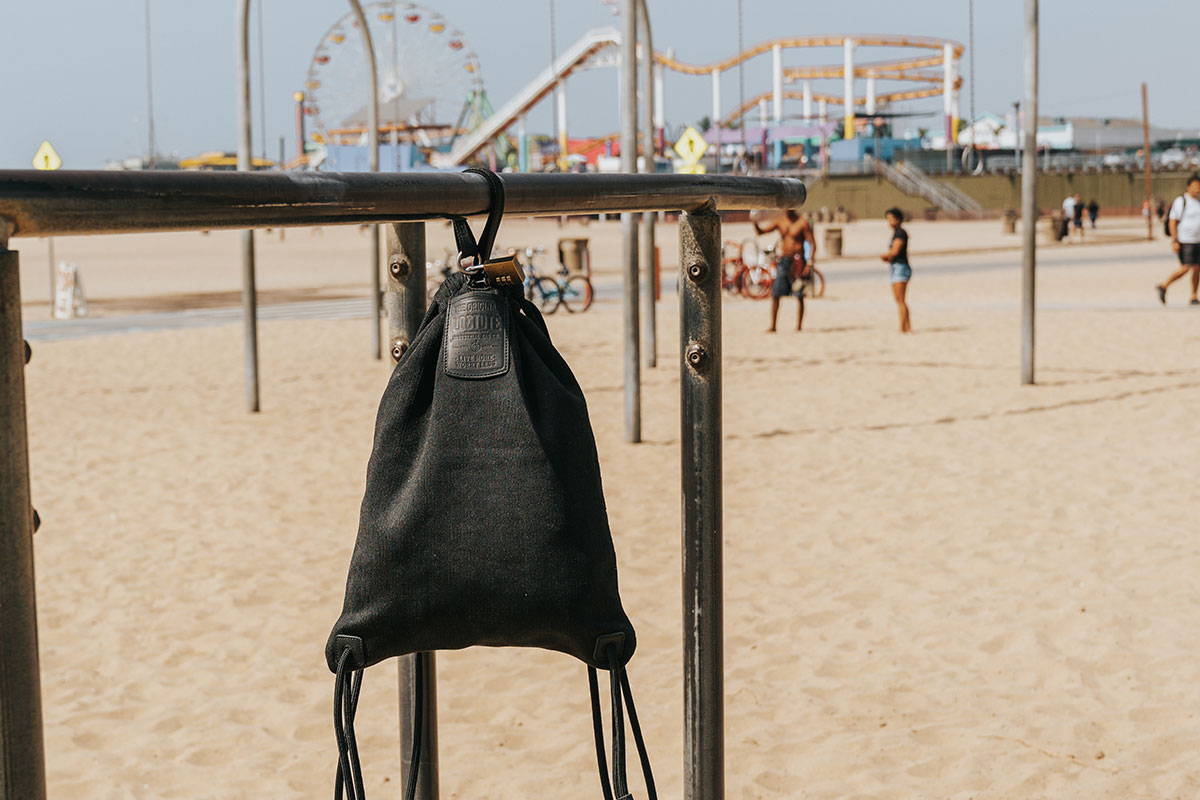 ---
For Those Who Prioritize Safety - The LOCTOTE Flak Sack II
The Flak Sack II caters to those who prioritize safety over all else. It is uncompromising in its toughness and has been designed with maximum security in mind. This bag uses our proprietary fabric that meets the highest possible level of cut resistance (ANSI level 9) and there is simply no bag that compares. Although a little heavier than our Flak Sack Sport, this bag is for those who prioritize security over all else. At first glance, you may think that the LOCTOTE Flak Sack II is just an average fashionable drawstring tote, but you'll be surprised to know just how much you can fit into this convenient, safe, 13-litre bag. It's a perfect choice if you're someone who's always on the go as it's an ideal size to keep all of your most important valuables safe. Featuring Flaknit™ slash-proof fabric and ropes as well as the ability to securely lock your bag to a fixed object, the Flak Sack II is great for everything from mundane day-to-day activities to grand world travelling adventures.
---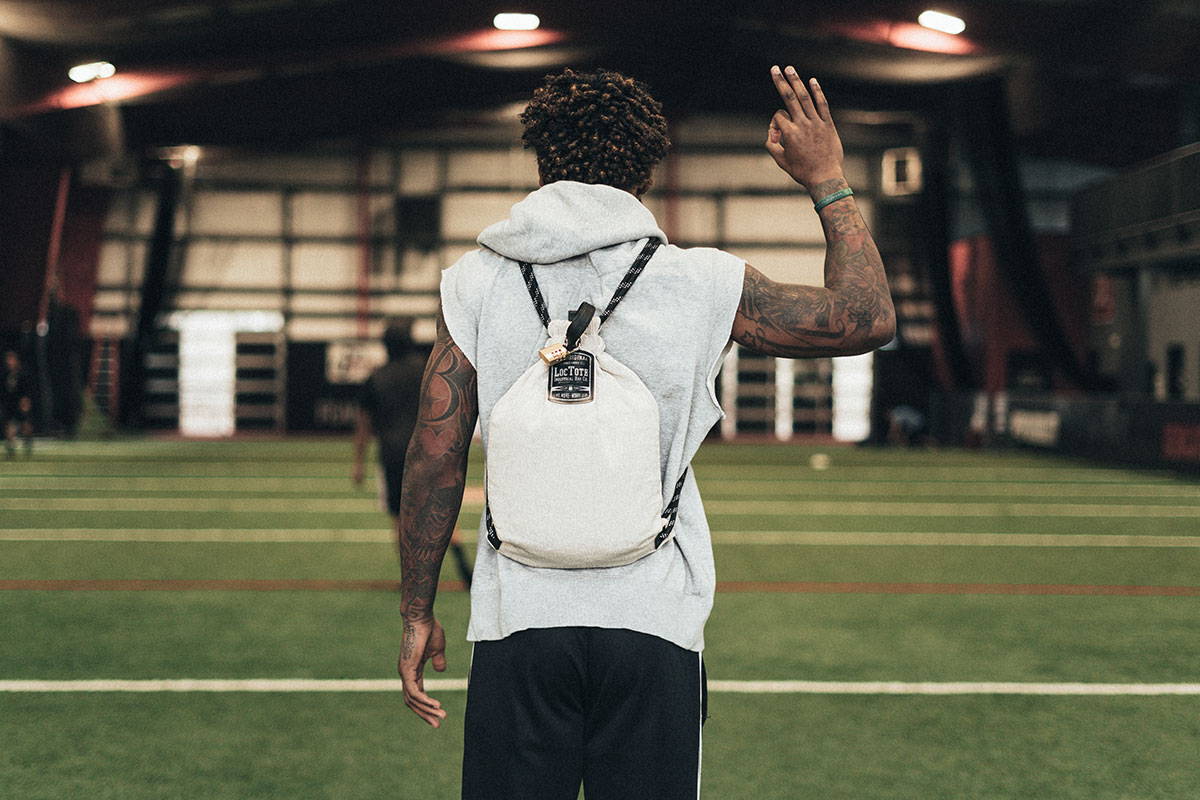 ---
For the Adventure Enthusiasts - The LOCTOTE Flak Sack Sport
Whilst the LOCTOTE Flak Sack Sport may seem very similar to the Flak Sack II, it's the subtle differences that add up to make this tote ideal for adventure enthusiasts. Whilst the Flak Sack II is perfect for more day-to-day activities, the Flack Sack Sport excels in tougher conditions thanks to its water-resistant coating, reflective ropes and extremely lightweight design. Weighing in at just 1.25 lbs, this slash-proof, locking backpack will be your best companion on any outdoor adventures and by using the UHMWPE locking strap to fix it to a bench, you don't have to worry about your belongings whilst you enjoy a game of sport.
---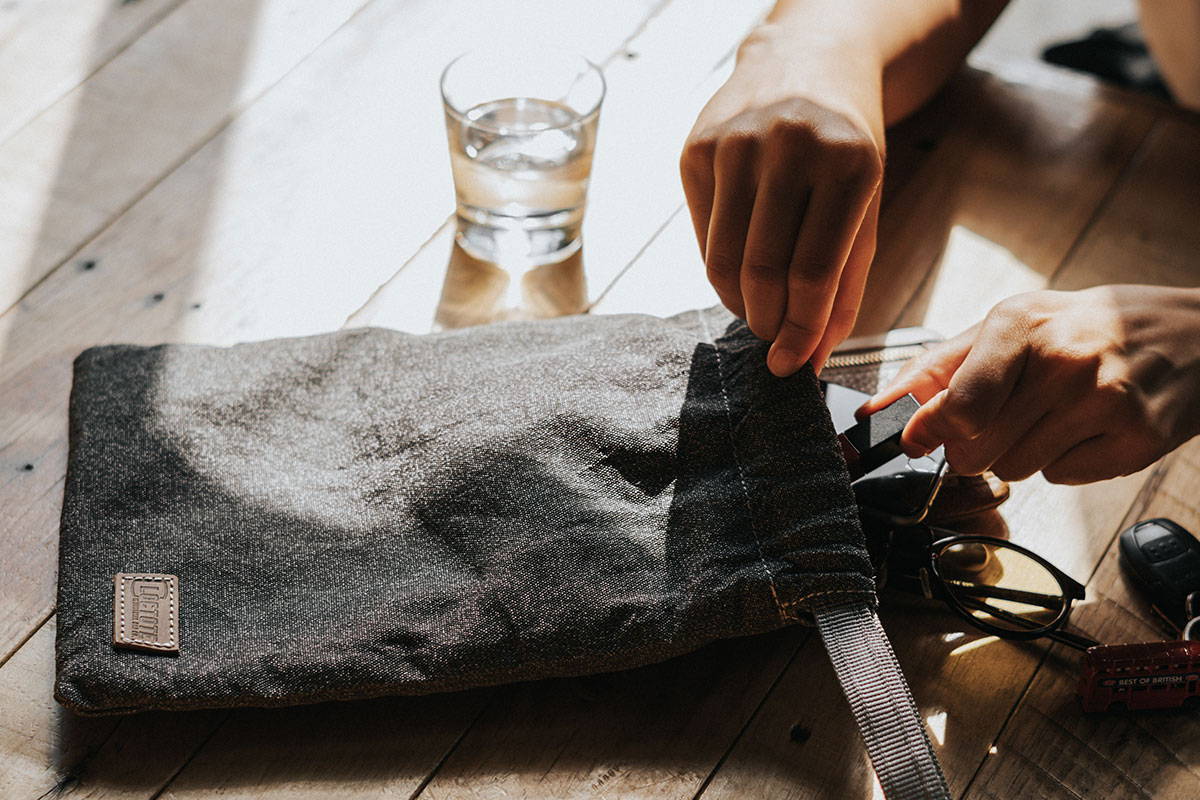 ---
For Those Who Like to Lock and Leave - The LOCTOTE Anti Theft Sack
If all you need is a portable safe (that doesn't look like a safe) to transport your belongings, the LOCTOTE Anti Theft Sack is the answer to your prayers. Its one-piece design and slash-resistant seams make this bag virtually impossible to break into, whilst the ability to lock it shut, and lock it to a stationary object, makes it perfect for when you simply need the ability to leave your valuable items unattended. An incredible solution for hostel dorms and shady job sites alike. The best part? It even comes with a tiny carry case for when the sac isn't in use, so you can easily take it with you wherever you go, never be caught off guard again!
---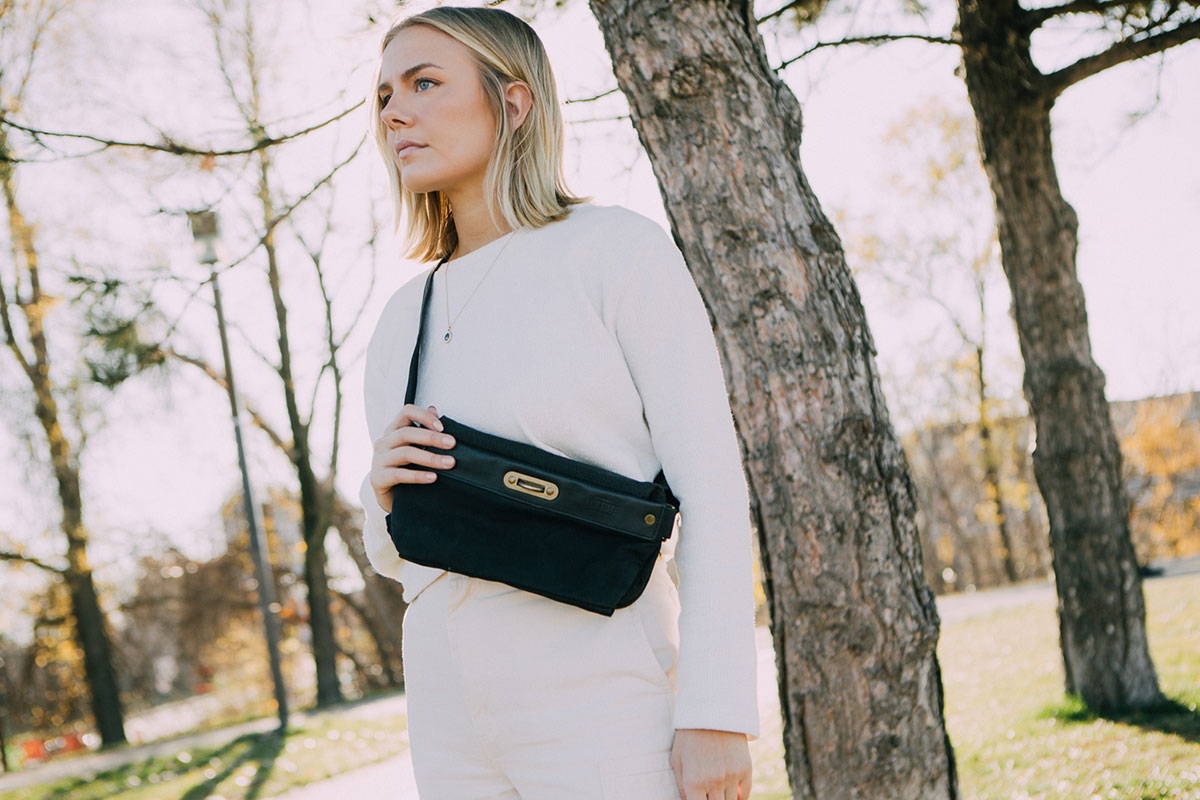 ---
For the Utilitarian - The LOCTOTE Mobility Collection (Coming Soon to Indiegogo!)
Coming soon to the realm of LOCTOTE bags is the world's first compact range of anti-theft bags and accessories. With a bag for every possible situation including sling bags, pouches and camera straps, the Mobility Collection features a wide range of small, fashionable travel solutions with the same great durability and anti-theft resistance that we've all come to know and love.
---
So there you have it, all our bags and the best uses for them. With a slash-proof LOCTOTE bag for every situation, you're sure to find the one best suited to your lifestyle in this list. Make sure to grab your favourite today so you can stop worrying and start enjoying. Whether it be commuting to and from school, leaving your valuables unattended at a job or travelling the world, you won't find more peace of mind than knowing your things are safe in a theft-proof LOCTOTE bag or backpack.
---
---